Sandara Park's brother, Cheondung, has won the hearts of a lot of Filipinos after singing a cover of a song written by Filipino singer Raymond Lauchengco.
Cheondung, whose real name is Park Sang-hyun, sang "Farewell" with fellow Korean Singer JeA, a member of the pop group Brown Eyed Girls.
"I liked the song so much, so I've always wanted to cover it. The song is even better as I've collaborated with Thunder, who spent his childhood days in the Philippines. Please listen thinking of friends from your past," JeA said.
The decision to cover the "Farewell" came after hearing the song played in a local graduation ceremony staple from Filipino kids during JeA's visit to the Philippines for some voluntary work. Furthermore, the judgment to pick Cheondung, who is also a former member of boy group MBLAQ, followed after knowing that he spent his childhood in the Philippines.
Cheondung also formerly went by the English name Thunder.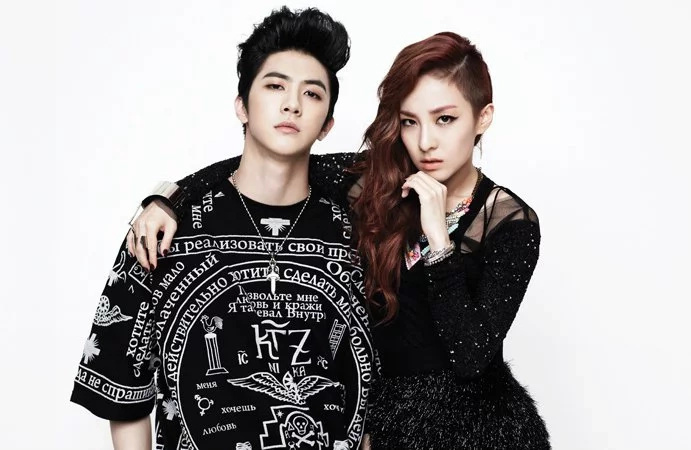 According to sources, Cheondung once lived in the Philippines before Sandara's decision to move back to South Korea in a pursuit to build a career as a member of the pop group 2NE1. Her brother followed her back to Korea and worked his way to a career by becoming a member of MBLAQ in 2009.
He then decided to officially break free from the group to focus on studying music for a while. Just last year, February 11, 2015, to be exact, he signed a contract under Mystic Entertainment's music label APOP.
Cheondung posted a link of the video on his Twitter account and has been retweeted by his sister, aside from the young man's newly earned fans.
Cheondung was born on October 7, 1990, and knows several languages aside from his native language Korean. He knows how to speak English and Tagalog fluently and can converse using Mandarin and Japanese languages as well.
Source: Kami.com.ph