10 things only commuters in Manila can relate to
Taking public transportation is a tough task. Sometimes being a commuter forces you to go beyond your limits (like when you need to sprint like a pro athlete to hail that cab, or squeeze into that teeny spot in the MRT) and allows you to meet all sorts of people from all walks of life (ugh, like that handrail hogger, or that chatty seatmate who's asking "Bhe" to pick her up at the next station).
Welcome to the weird and wonderful world of commuting in Manila! We've come up with ten major bummers every commuter must face. Scroll down and see if you've experienced all of them!
1. You have a regular workout routine. It's called the "morning chase".
Wherever that bus or jeepney's off to, you're capable of sprinting from here to there just to catch that PUV calling for its last passenger. The tendency is to fight for that chance, and so you better get your arm and leg muscles ready. Sometimes, though, no matter how much you channel the Lydia de Vega or Elma Muros in you, someone gets inside ahead. Drat!
2. You're brave enough to go out without make-up.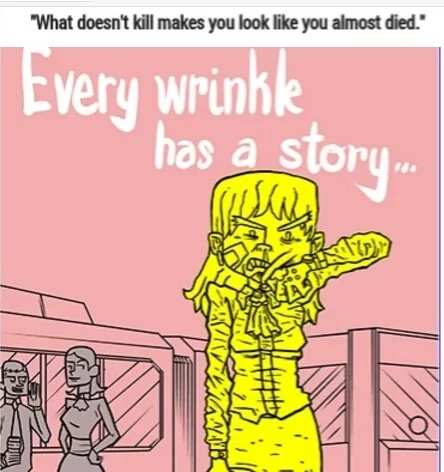 A little BB cream or blush is sorely tempting befrore you head out the door, but you know it's better to get to your entire fabulous routine in the office. Make-up and dirt all mixed up on your face doesn't sound appealing at all.
3. You patiently wait in line...for two hours!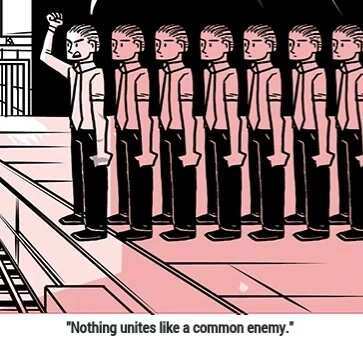 It's 5:30 pm, and you've finally reached the end of the line. When you've found a seat on that van, you check your watch again. 7:30 already?! It's the commuter's version of time warping.
4. Your geography fails.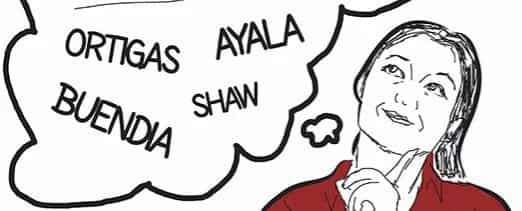 You know that your supposed stop is at MRT Shaw Blvd Station. You know that you are supposed to go out there and join the bustling crowd of men and women scurrying in all directions at that station. 10 minutes later, you finally get off the train at Santolan-Annapolis station instead. Go figure!
5. You have exceptional control over your voice modulation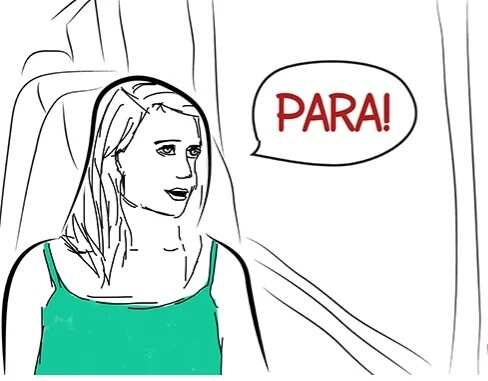 Never ending playlists of Flo Rida and Rihanna songs - plus a few OPMs thrown into the mix - threaten to drown out your voice. You've learnt to step up from "Manong para...MANONG PARA PO!" just to get down.
6. You've had all the street food stalls at the UV Express terminal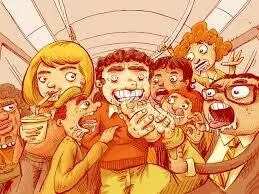 Are you hungry or bored? You can't decide. Tempura + shawarma + burgers = so long, diet!
7. You've had yourself squished against elbows and glass doors - it's all the same!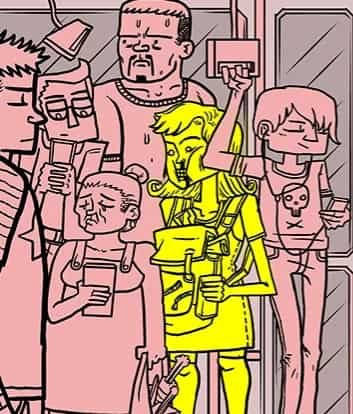 Yep, it sounds - and looks - embarrassing, but you're dying to get home at the earliest time possible. Waiting for the next bus is not an option!
8. You're almost always checking your bag for your wallet.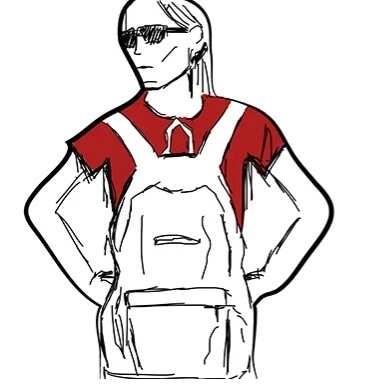 Reports of crimes run rampant in the Metro - and it's better to be safe than sorry. You've become wary of anybody who accidentally hits your bag or brushes against your pockets.
9. You've interacted with lots of people.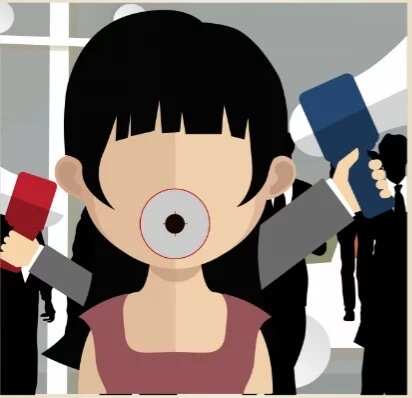 One simple question to or from just about anybody can start a great conversation that'll last the whole ride.
10. You've fallen asleep on a complete stranger's shoulder.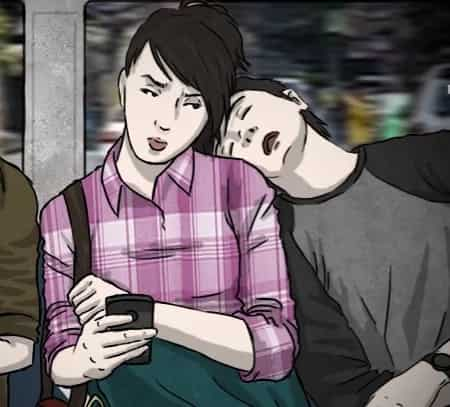 You're up early and you're home late - of course you lack some sleep. The only time you get Z's is when you're on your way to and from the office.
The life of a Metro Manila commuter is a daily uphill battle. As an old Filipino joke goes, "Sa pagko-commute, papasok kang estudyante, lalabas kang mandirigma." It may be funny, but like most jokes there's a grain of truth there — very much like your life.
Source: KAMI.com.gh