Sebastian 'Baste' Duterte has that bad boy appeal that we all want. And as they say, we all want what we can't have. One can only dream of being with him so we made a list of things why he's our perfect dreamboat.
1. Oozing with sex appeal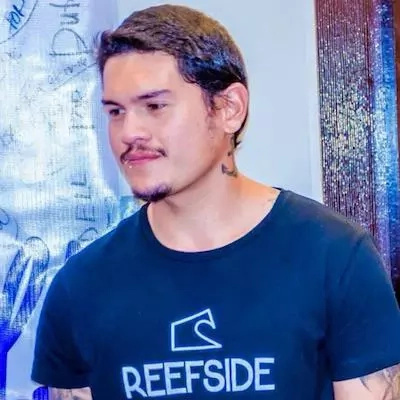 It is undeniable that Baste is handsome. What makes him stand out from all the other presidential candidate's sons is his sex appeal. Even in the #RP69FanFic that went viral on Twitter, Baste has been portrayed to be the alpha male who dominates the other characters. That rugged and simply rough look he has on suits him perfectly.
2. Surfer dude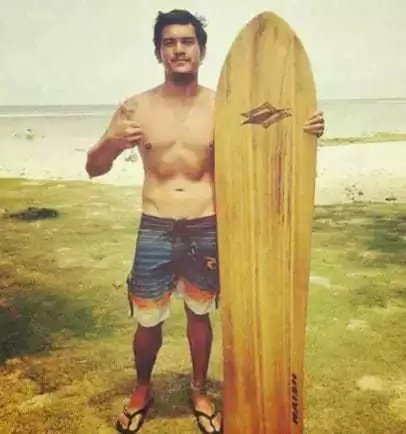 You know what they say about surfers? They're great divers! Doesn't he look good with just board shorts and flip flops while riding the waves? If there's one thing we love about him being a surfer is that he knows how to handle his wood…en surfboard.
3. He will rock your world!
Who knew that Baste is also a musician? He can play the guitar, drums, and can even sing! Here he is rocking the socks off his fans while singing a cover of "Drive" by Incubus.
4. Good kisser
Baste is a good kisser. How did we know that? Well we weren't able to kiss him in person (although it would have been nice, right?), but instead here's the viral video of him showing us how he kisses to prove our claim.
5. Respectful to elders
Behind that strong and macho exterior, Baste is a really nice guy. His bad boy image makes him look desirable, but his inner nice guy is what makes him even more attractive. He has high respects of course to his parents and even to other elders. A few weeks ago during the heated presidential debates, Baste was ""starstruck" in seeing Miriam Defensor Santiago. Despite being his father's rival in the presidency seat, Baste showed his respects to the senator by sharing a sweet message dedicated to her.
6. He's actually shy!
Baste does not let the fame and admiration get to his head. In this video shared by his sister Inday Sara, Baste shows us that he is actually shy! Isn't he adorable?
7. A well-spoken lad
During presumptive president Rodrigo Duterte's campaign period, Baste was one of the most supportive fans that spoke for him. Fans have noted that Baste was well spoken and he didn't need any cheat sheets or note cards for his speeches. He spoke with passion about how his father deserves to become the next president.
8. Sense of humor

Think you know Baste enough? Try again! Baste shows us another side of him with his funny online replies to his fans. This Davao hot hunk reveals to us that he also has a sense of humor.
9. Down to earth like his father
Just like his father, Baste lives a simple life. He likes to dress casually and he also eats on the sidewalk with his bare hands just like the normal Filipino.
RELATED: Top 5 richest Filipino celebrities
Source: Kami.com.ph