Two officials of the Philippine National Police Regional Health Sercice 3 (RHS3) tationed in Camp Olivas in San Fernando City, Pampanga were charged with graft over alleged anomalous conduct of medical examinations for police applicants.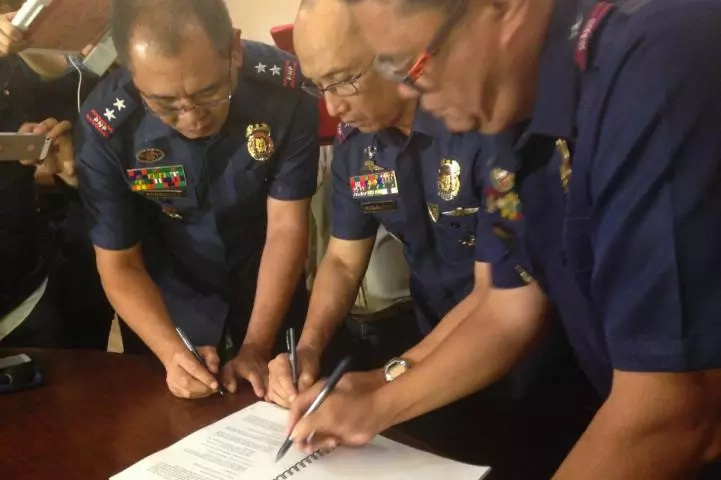 Police Senior Superintendent Elizabeth Milanes and Police Supt. Digna Olivares-Ambas were both charged with four counts of violations of Section 3(e) of Republic Act 3019 or the Anti Graft and Corrupt Paractices Act.
The Office os the Special Prosecutor (OSP) filed before the Sandiganbayan separate case information sheets for the accused.
Edgar Indiongco, the owner of E.Indiongco Diagnostic Laboratory, was also accused along with the two.
The two police officials were both heads of RHS3. They allegedly conspired in allowing Indiongo diagnostic laboratory facility for medical examinations of applicants for police training from November to December 2010. It became contentious because no public bidding was ever conducted in order to determine which laboratory should the government office contract with as required under the Government Procurement Law.
The OSP believes that Nursing students who were completing their on-the-job training in the laboratory, were the ones who performed the medical examinations without appropriate supervision of organic medical personnel of RHS3.
The charge sheets further said a total of P1,868,050 was collected by Indiongco's laboratory from the police applicants without issuing official receipts.
Information from the case reveals a total of P1,868,050 was collected by the accused laboratory from the police applicants without even issuing official receipts. The said laboratory allegedly wrongfully disqualified 18 applicants without giving them their actual results.
Furthermore, the OSP alleged that Milanes and Ambas allowed Indiongco to continue occupying 10-square meter space within the RHS3 premises for the operation of his private medical laboratory without paying any rent.
Section 3(e) of RA 3019 prohibits public officials from causing any undue injury to any party, including the Government, or giving any private party unwarranted benefits, advantage or preference through manifest partiality, evident bad faith or gross inexcusable negligence.
Meanwhile, the Ombudsman made a statement saying that aside from criminal charges against the two officials, Milanes and Ambas were also dismissed from service after being found guilty of administrative offense of grave misconduct. Aside from being dismissed, they have also been disqualified from holding public office, their eligibility has been cancelled and they have forfeited their retirement benefits.
RELATED: Yolanda survivors want Liza Maza as DSWD chief
Source: Kami.com.ph