Presumptive president-elect Rody Duterte made a vow to pursue the Philippine's claim to Sabah.
When asked about his stand on Sabah, President Duterte said that he is going to stick to our claim.
When pressed if he would recognize the claim of the Sultanate of Sulu, the incoming president told reporters that he intends to stake our claim. He adds that he intends to continue abiding with the current policy of the government especially policies that cater the best interest of the country.
The Sultanate of Sulu ruled Sabah until it came under the administration of British North Borneo Co. in the late 19th century.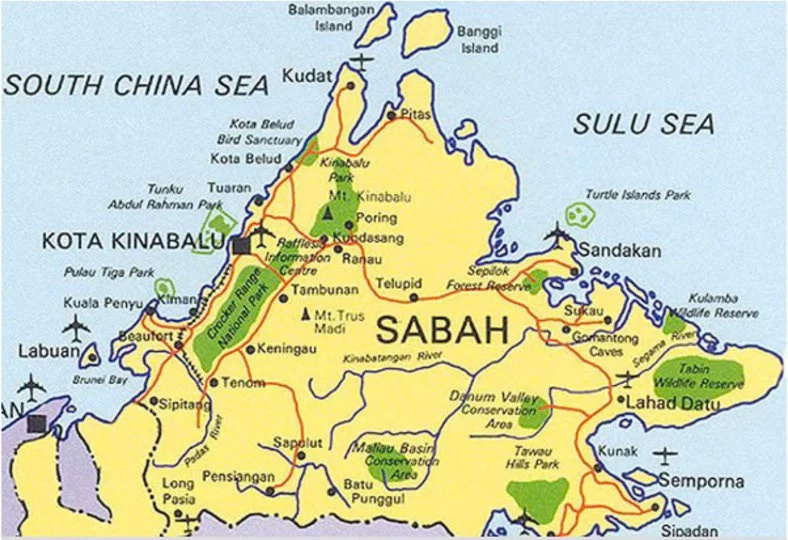 The British government then made Sabah, formerly a British colony, part of the sovereignty of the newly formed Federation of Malaysia.
The Philippines historical claim on Sabah is that it was never ceded but only leased to the British North Borneo Co., the territory's administrator just before Britain annexed it.
Up to this date, the descendants and heirs of the sultan of Sulu continue to receive payments for the lease of Sabah.
Malaysia, however, maintains its position that the international community has continuously recognized Sabah as part of its territory since 1963, when the federation was formed.
The adversary over the island made rounds in the news headlines again in 2013 when followers of Sultan of Sulu Jamalul Kiram entered Lahad Datu in Sabah to claim their rights over the land.
The Malaysian government forces gave multiple warnings to Kiram's followers but to no avail thus resulting to a series of armed encounters.
Dozens from both forces became casualty of the territorial dispute.
President Aquino clarified to the Malaysian government that in no way was Kiram's followers actions supported by the Philippine government.
Source: Kami.com.ph