Driver who became viral for touching his passenger in the delicate part of her body surfaced at LTFRB earlier today to face the charges and accusations against him.
Emmanuel Escalona arrived at LTFRB around 11am to explain his side regarding the viral incident involving him touching his passenger on May 24. The victim caught the incident in a video.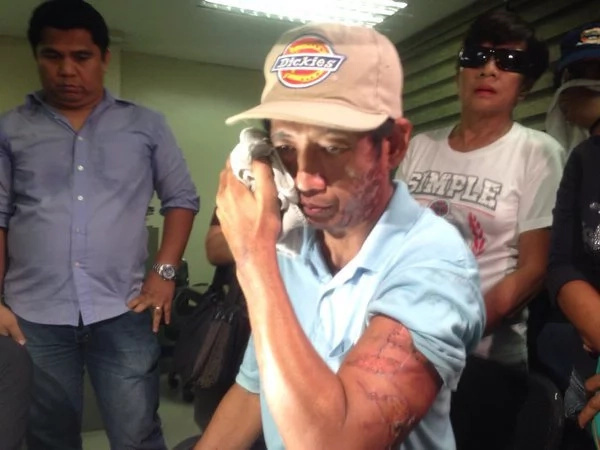 At first, the driver denied the accusations that he touched the passenger whose identity remained concealed for her protection. According to the passenger, she was riding a jeepney to Cubao when she became uncomfortable when she noticed that the driver cannot stop looking at her.
The victim became more wary when all of the passengers left and she was sitting on the front seat. In the video, it was seen that the driver keeps on showing his tongue as if wetting his lips and is talking to the victim, but his words are incomprehensible. Then, the driver suddenly reached out and touched the delicate part of the victim's body.
In fright, the passenger jumped right out of the vehicle to incoming traffic to escape the driver. The victim claimed that she is still experiencing trauma brought about by the incident.
Escalona denied the accusations, but apologizes to the mother of the victim who rushed to LTFRB upon hearing that Escalona showed up. Escalona said that showing his tongue is part of his "mannerisms".
LTFRB board member Ariel Inton suspects that the driver is using illegal drugs and requested that he should go under a drug test. Inton came up with this conclusion when the operator of the jeepney Escalona is driving said that they asked Escalona what happened, but the driver vaguely answered "Di ko alam kung bakit ko ginawa yun (I don't know why I did that)".
The driver will undergo a drug test. If the result turns out to be positive, the driver will lose his license and may face criminal charges.
[embed][/embed]
Source: Kami.com.ph