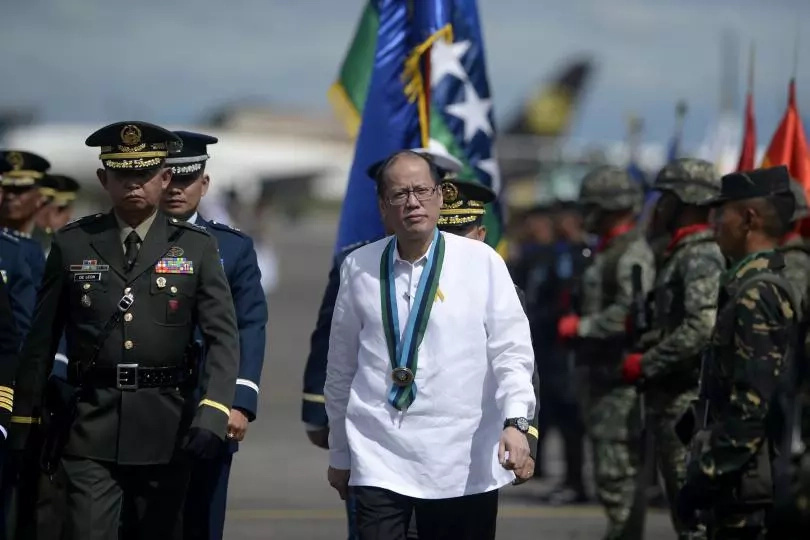 Incumbent President Benigno "PNoy" Aquino III revealed that besides having his hands full with the campaign, he also faced two big problems with the Abu Sayyaf terror group a few days before the May 9 national elections.
The first Abu Sayyaf problem that the outgoing president faced before the election involved the bandit group in Basilan which is headed by Isnilon Hapilon with Furuji Indama.
"[T]hey [were] trying to [set] up a cell to operate in the NCR (National Capital Region)," Aquino told Inquirer during an interview in Malacañang.
The second problem before the May 9 election was the captives of the Abu Sayyaf. "The second [Abu Sayyaf] problem has to deal with the kidnap victims. At one point there [were] 23 of them, supposed to be under the control of Radullan Sahiron," Aquino explained.
The president added that he dealt with Hapilon and Indama first, with the government successful in preventing the bandits from setting up a terrorist cell in Manila. The Philippines' security forces are now focused on dealing with Sahiron's group in order to rescue all of the Abu Sayyaf captives as soon as possible.
Aquino revealed that he has already spoken with Canadian Prime Minister Justin Trudeau and Norwegian Prime Minister Erna Solberg about the foreign hostages of the Abu Sayyaf after the group beheaded its Canadian hostage, John Ridsdel.
Ridsdel, along with Canadian Robert Hall, Norwegian Kjartan Sekkingstad, and Filipino Maritess Flor, were taken as hostages by the Abu Sayyaf off Samal Island in Davao del Norte in September 2015.
The terror group recently released a video of the three captives – scheduled to be killed on June 13 —asking the incoming president Rodrigo Duterte to rescue them from their captors as soon as possible. The Abu Sayyaf is demanding $300 million each for the release of the two foreign captives.
RELATED: Why Duterte lawyers want Santiago to concede
Source: Kami.com.ph