In politics, it is hard to please those that are in power and even those that have lesser dominions. However, in the case of presumptive president Duterte, the nation's politics is changing form. Along that line, even Senator Gringo Honasan, applauded Duterte's firm and resolute mind.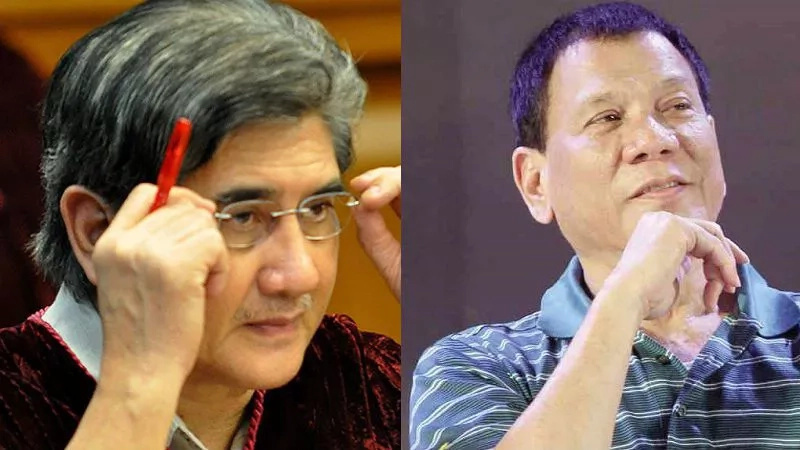 Many are wondering why Honasan has applauded the presumptive president. For one, Honasan is convinced that Duterte has a strong mind and will and has the balls to get things done. For Honasan, to have a president who has the balls and does not cower is refreshing to the core.
To prove the latter, Senator Gregorio Honasan stated that Philippine's next president Rodrigo Duterte does "speaks his mind, heart and balls," in comparison to those that only speaks things but are truly hypocrite at heart. "For better or for worse, we have an incoming President who speaks his heart, mind and balls; which is in contrast to those who persistently engage in organized hypocrisy where they cannot give what they do not have," Honasan tweeted.
Even though Honasan was not able to gain the second most powerful post in the nation, he believes that the poll outcome revealed the truth of the matter and Duterte's unprecedented lead.
"For the sake of our children, we Filipinos must live with the choices we have made by coming together with the leaders we have chosen to help build a strong nation," Honasan added.
Looking back, Honasan did not do well in the polls and in the survey but for him, it was up to the Filipino people and now that the elections are done, he approves the decision and outcomes because he agreed that the Filipino people have spoken and it is made evident in their votes.
On a different note, the tweet that Honasan has shared in his Twitter account is a clear indication of Honasan's respect for the presumptive president as well as respecting the will of the nation as a whole.
RELATED: Congress faces division on VP issue
Source: Kami.com.ph