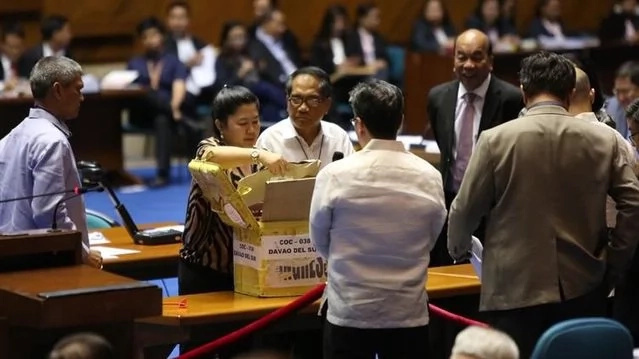 Congress faces a division on the VP crisis and it is believed to affect the entire congress as well. The elections may be over but the heated rift and division is still unending for the congress.
It stands to reason that division has sparked with the proclamation and the issues pertaining to the vice-presidential race. Many are wondering on whether the president could be proclaimed first or that both must be proclaimed at the same time. Owing to the issues surrounding the vice presidential race and the call for recount by Senator Bongbong Marcos, a new crisis looms on the horizon.
It appears that the stakeholders that are managing the canvassing panels of the House of Representatives and the Senate are not in one mind. However, despite the rising tension, the core decision-making would still be from the members' of the Congress.
Also, others are convinced that there should not be a separate proclamation dates for the incoming president and of the vice-president as well. For Majority Leader Neptali Gonzales II, who happens to be the head of the House-canvassing panel, no separate proclamations should be done.
On the other hand, others are also voicing out their own preference to matter. For one, Sen. Aquilino Pimentel III, who is the head of the Senate canvassing panel stated that it is possible that a president could be proclaimed first "theoretically." Pimentel also added that there is no legal barrier on that notion if ever it is materialized.
As for Sen. Vicente Sotto III, who is also a member of the Senate canvassing panel, is also agreeing to the idea that a President could be proclaimed earlier than the vice president. According to Sotto,  "What we don't want is for there to be a vacuum. We abhor vacuums."
However, Gonzales retaliated that the COC still have the votes for the President, Vice President as well as the senators. Gonzales ratified, "You can't be blind about the observations for the votes for President and then have your eyes open for the observations for votes for Vice President."
RELATED: P-Noy defends Kim Henares against Duterte
Source: Kami.com.ph