After a third and final reading, the Senate has finally approved a bill on Monday that aims to give cash incentives worth P100,000, along with a presidential letter of felicitation to centenarians.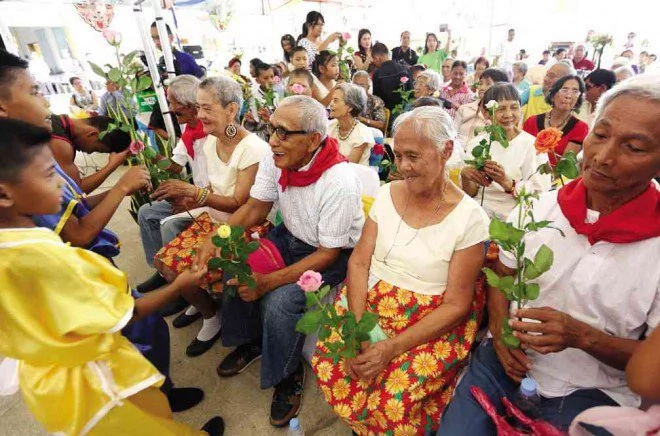 Senate President Franklin Drilon stated that the bill, also called the Centenarians Act of 2013, is the Senate's "way of recognizing the country's centenarians, who have reached the milestone age of one hundred years old, often through clean and responsible living."
"They are good examples for our people, and help encourage a healthier lifestyle among our citizenry," Drilon explained in a statement after Senate Bill No. 449 was approved.
In addition to the incentives, bill sponsor Senator Nancy Binay said that the initiative also intends to declare "National Respect for Centenarians Day" every September 25, as reported by Inquirer.net.
"We have a culture of taking care and providing for our elders," Binay explained in her sponsorship speech. "It is somewhat a voluntary obligation imposed on oneself. Let us keep this unique Filipino trait of taking care of our elderly by honoring our centenarians," she added.
Binay further noted data from the World Health Organization that stated the life expectancy for male Filipinos is 65 years, while females have an expectancy of 72 years.
The chairperson of the committee on social justice, welfare and rural development also said that recorded data by the Department of Social Welfare and Developments noted 3,533 Filipino centenarians in 2015.
Co-sponsor of the bill, Senate President Pro-Tempore Ralph Recto, added that when the bill has been passed into law, cities or towns where the centenarians reside in must give them a plaque of recognition once they hit their 100 year of age.
The cash incentives seem like a hefty amount, which could potentially result in uproar from fellow citizens. However, Recto assured that the bill would not make that big of a dent in the taxpayer's funds, as centenarians only account for a minute portion of the population.
RELATED: Why abhor Batangas "walk of shame"
Source: Kami.com.ph