Duterte, Poe statistically tied in latest Pulse Asia survey
MANILA, PHILIPPINES -- The latest Pulse Asia survey finds presidential candidates Senator Grace Poe and Davao City Mayor Rodrigo Duterte to be statistically tied for the top spot with 26% and 25% voter preferences, respectively.
In the survey conducted from March 8 to 13, independent candidate Poe loses two percentage points from the previous survey conducted from March 1-6. The slight drop comes from a decrease in percentage points for Poe in Balance of Luzon and Mindanao.
Despite this, she remains in the lead in Balance of Luzon and National Capital Region (NCR).
The poll was taken a week later when the Supreme Court overturned the Commission on Elections' ruling to disqualify Poe as presidential candidate.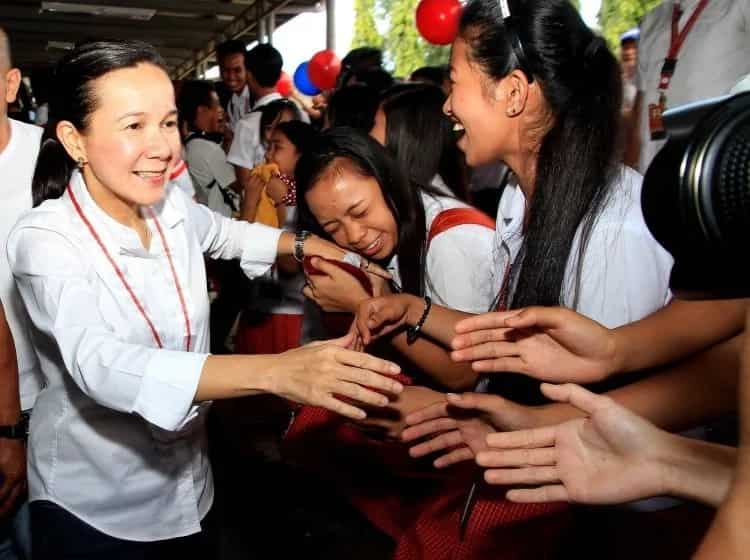 Meanwhile, PDP-Laban standard-bearer Duterte inches higher by one percentage point to tie with Poe statistically. Mindanao remains his stronghold, gathering 46% support in the region. The Davao mayor also topped the poll among Class ABC voters, getting 35%, a 5-point increase from the last survey.
Vice President Jejomar Binay of the United Nationalist Alliance is third presidential choice with 22%, gaining one point from the previous survey. Voter preference for Binay rose in the Visayas by 6 percentage points.
The ratings of both administration and People's Reform Party (PRP) standard-bearers, Roxas and Senator Miriam Santiago remain at 20% and 3%.
Roxas enjoyed poll gains in Mindanao (5 percentage points) and among Class D voters (2 percentage points). But also lost 4 percentage points in NCR and 5 percentage points among Class E voters, resulting in a standstill for the former interior secretary.
Santiago lags behind the contenders, losing 3 percentage points each from NCR and across Class ABC from the previous poll.
A total of 4,000 registered voters with biometrics, ages 18 years old and above, participated in the poll commissioned by broadcast giant ABS-CBN. It has a ±1.5% margin of error.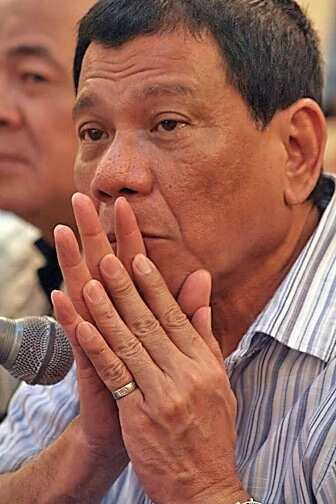 Photo credits Davao City Mayor
Author: Keith Kristoffer Bacongco
http://www.flickr.com/photos/kitoy/1711169343/
https://commons.wikimedia.org/wiki/File:Rody_duterte.jpg
Photo credits 
Official Campaign Website of Grace Poe
http://gracepoe.ph/meet-grac
Source: KAMI.com.gh