Incoming PNP Chief, Police Chief Superintendent Ronald Dela Rosa intends to enforce Oplan Tukhang nationwide to achieve President-elect Rodrigo Duterte's goal within his 3-6 month self-limiting deadline.
According to the incoming Police Chief, the operation Oplan Tukhang involves the police going to the homes of suspected drug personalities and asking them to stop all their drug-related activities. Under the plan, they are given a span of time to pack up and stop, or have the option to leave the City and go somewhere else.
It still isn't clear what the local police will do in case these suspected drug personalities do not stop or leave the city. however, Davao is known for the DDS or the Davao Death Squad that allegedly kills drug related criminals. Rumor has it that the Davao Death Squad is formed and funded by Mayor Rodrigo Duterte himself.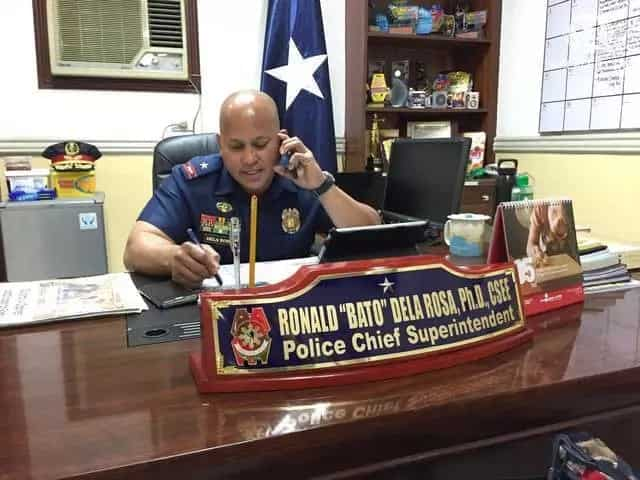 Meanwhile, De la Rosa said that he intends to continue current administration's Oplan Lambat Sibat because it is very effective.While he praises and appreciates the current administration's strategy, he also intends to tweak and add changes to improve the current operation.
Davao City is claimed to be one of the safest cities in the country due to the effectiveness of curbing down drug criminals. Rumors have perpetuated that it is Duterte's technique to eliminate these criminals. Now that he is an incoming President, people question if this is going to be implemented nationwide. Many advocates protest Duterte's methods and continues to detest his disregard to due process of the law, and his disregard to the rights of criminals.
Curbing down drugs and crimes has been the main thrust of Duterte's campaign. He was even caught promising that he's going to fulfill his plans against drugs and crimes in 3 to 6 months. It will be interesting how, with a new PNP Chief, he is going to fulfill that promise.
RELATED: LIVE BLOG: Official canvassing of votes for top PH leaders
Source: Kami.com.ph