Welcome Aboard: The 'Bikini' Airline And Its Lady CEO
 HIGHLIGHT: VietJetAir is taking the airline business by storm with the low-cost carrier airline's share eating up 30 percent of the market industry, and CEO's net worth foreseen to peak at $1.37 billion or P59 billion in the next few months, according to Bloomberg Billionaires Index.
But not only that. This private-owned airline company from Vietnam has long earned the spotlight when sexy models posed as its flight attendants - clad in bikinis.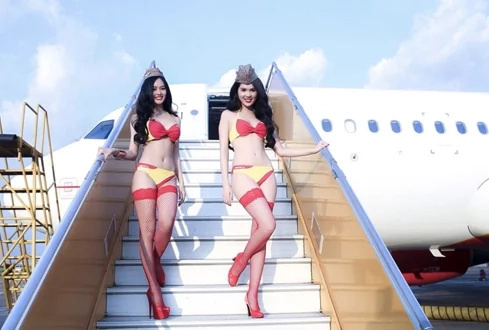 Vietnamese Nguyen Thi Phuong Thaos, an entrepreneur since 21, is set to become the first "Iron Lady" tycoon in the airline business.
Her airline, VietJetAir,  the second private carrier that compete with state-run airline, registered a revenue of 10.9 trillion dong or P224 million in just a quarter last 2015.
Thao looks into expanding the flights soon, fully opening it to the public.
"We look at Emirates, which came from a country with a small population and has become a global airline. We want to make VietJet the Emirates of Asia," said Thao in a Bloomberg interview.
Thao, who studied finance and economics in Russia, is also to become Vietnam's first female billionaire, according to Bloomberg.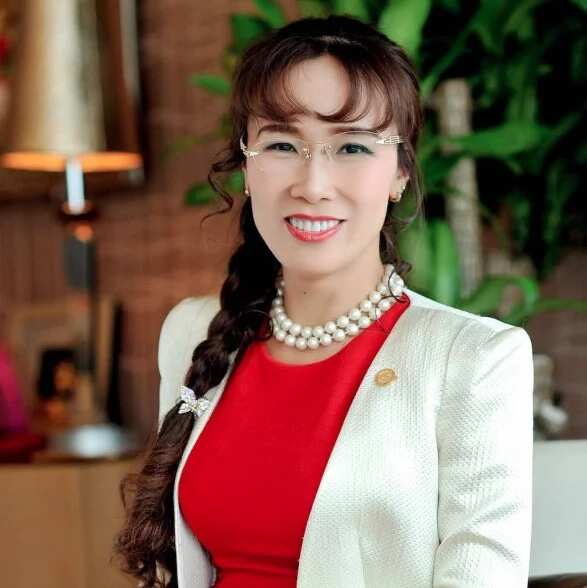 Currently her airline flies 47 domestic flights and into neighbouring SouthEast Asian countries, Singapore, Taiwan, Thailand and Cambodia.
It was also recognised in the "Budgies & Travel Awards",  held in London.
Upon our checking, a roundtrip  flight from Ha Noi to Bangkok costs 110 Singaporean Dollars or P3, 500 for economy, and 500SGD or around P16, 000 for Skyboss or Business Class.
VietJetAir has earned its monicker as "Bikini Airline" when sexy photos of models portrayed as cabin crews were allegedly leaked as PR stunt.
The airline company has been fined for having its cabin crew perform Hawaiian dance in bikinis during its domestic inauguration flight.
Asked about this marketing strategy, Thao said, ""You have the right to wear anything you like, either the bikini or the traditional ao dai (Vietnamese clothing). We don't mind people associating the airline with the bikini image. If that makes people happy, then we are happy."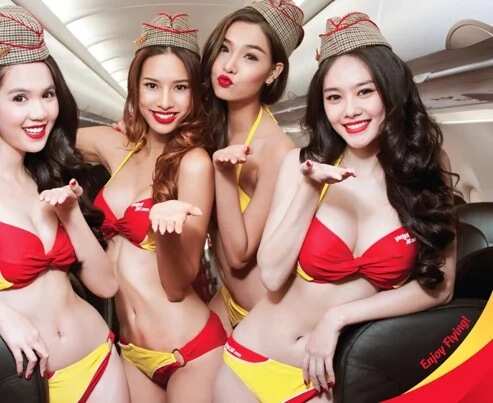 Uploaded by Andrew Chan
Photo Credits 
VietJetAir
Source: KAMI.com.gh