Marcos expresses strong reservation on VP vote results
Senator Ferdinand "Bongbong" Marcos (BBM) congratulates presumptive President Rodrigo "Digong" Duterte as he is the clear and uncontested winner in the race for presidency and 'humbly but firmly reiterate his strong reservations' regarding the canvassing of the vice presidential counting result.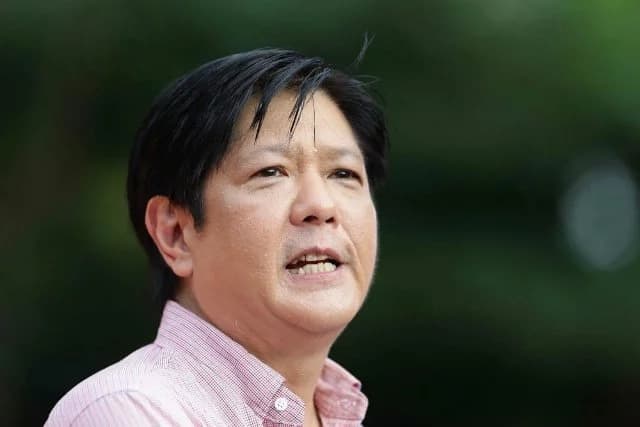 Senator Marcos delivered a privilege speech during the resumption of the Senate session, Monday, in which he, again, voiced out his doubts on the alteration by Marlon Garcia, a Smartmatic executive, in the script of the transparency server of the Parish Pastoral Council for Responsible Voting (PPRCV).
"However, I humbly but firmly reiterate my strong reservations [about] the canvassing of the results of the vice presidential election, on the basis of irregularities on the two fronts I mentioned," Senator Marcos said.
Marcos also said that there were areas that need to be checked and verified before including them in the canvassing as his camp discovered reports that there were voters who were not allowed to cast their votes, that the board of election inspectors were pushed away, that there were areas where all vice presidential candidates, except for BBM's neck-and-neck rival Rep. Leni Robredo, got a doubtful zero votes, and that there was the presence of previously shaded ballots.
His camp also noticed that votes for Robredo increased "at an unprecedented and linear rate of 45,000 votes for every additional 1 percent of votes counted" and that votes for him decelerate whilst those votes for Robredo sped up right after Marlon Garcia entered new script in the transparency server.
He also noted that Garcia was charged with electoral sabotage back in the 2013 elections.
In his speech, Marcos said his votes "slowed down" and the "votes of another candidate"—in reference to Robredo—"accelerated" after Smartmatic executive Marlon Garcia entered a new script in the PPCRV transparency server at about 7:30 p.m. on May 9.
He said the votes of Robredo accelerated.
When the PPCRV ended its unofficial quick count last week, Robredo was leading Marcos by more than 200,000 votes, with 96.14 percent of election returns counted.
Marcos said Garcia was the same person who was charged with electoral sabotage for making the same offense during the 2013 elections.
RELATED: Duterte slams 3 most corrupt gov't agencies
Source: KAMI.com.gh