Cebu does a Duterte; here's how
The provincial board members of Cebu unanimously approve a proposed resolution setting a 10:00 p.m. curfew for minors, effective June 30 this year.
Arleigh Sitoy, one of the provincial board members and maker of said resolution, said that the minors do not have any reason to stay or wander around on the streets late in the evening, with the exception that they are accompanied by their parents, guardians, or relatives for certain occasions.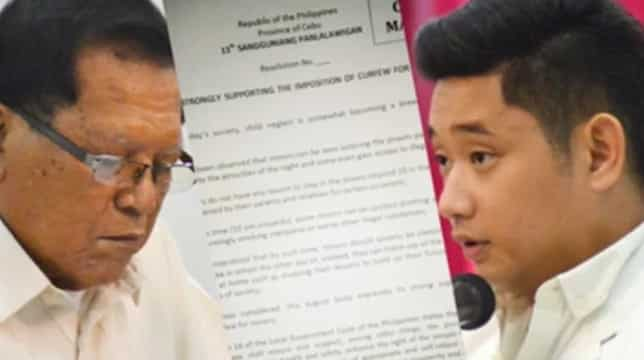 According to Sitoy, this resolution aims to lessen, if not eradicate, the likely event of minors drinking liquor or beer, smoking cigars, and other illegal substances, as witnessed by several citizens.
He added that the minors should already be in bed, resting and sleeping, so they can be prepared in school early morning the next day or they should just be at home, studying, as a good foundation of their bright future and so that they will soon be valuable members of the society.
Chairman of the Peace and Order Committee and District 4 representative Sun Shimura consented to co-sponsor the resolution.
"I support the resolution since minors right now, they are the ones being used by syndicates to sell drugs and to steal," Shimura said in a media interview.
The resolution on curfew mentioned Section 16 of the Local Government Code, which provides: "Every local government shall ensure and support, among other things, the preservation and enrichment of culture, promote health and safety, enhance the right of the people to a balanced ecology, encourage and support the development of appropriate and self-reliant, scientific and technological capabilities ,improve public morals, enhance economic prosperity and social justice, promote full employment of their residents, maintain peace and order and preserve the comfort and convenience of their inhabitants."
Since 1999, Cebu City has been imposing a 10 p.m. curfew while an 11:00 p.m. curfew has been in force in Lapu-lapu City since 2009.
RELATED: Diokno to Duterte: Your plan is anti-poor, anti-life
Source: KAMI.com.gh