This dog was chained for 10 years, what happened next will move you [VIDEO]
Animal Advocates, a non government organization that forwards animal rights and protection, found and rescued a dog from an unloving, cruel, sorry excuse of a home.
The dog was found chained to the porch of the house. According to the neighbors, the dog has been chained there for 10 years. They even saw the owners urinating at the dog. She was chained there with no comfort, no toy, not even a bone.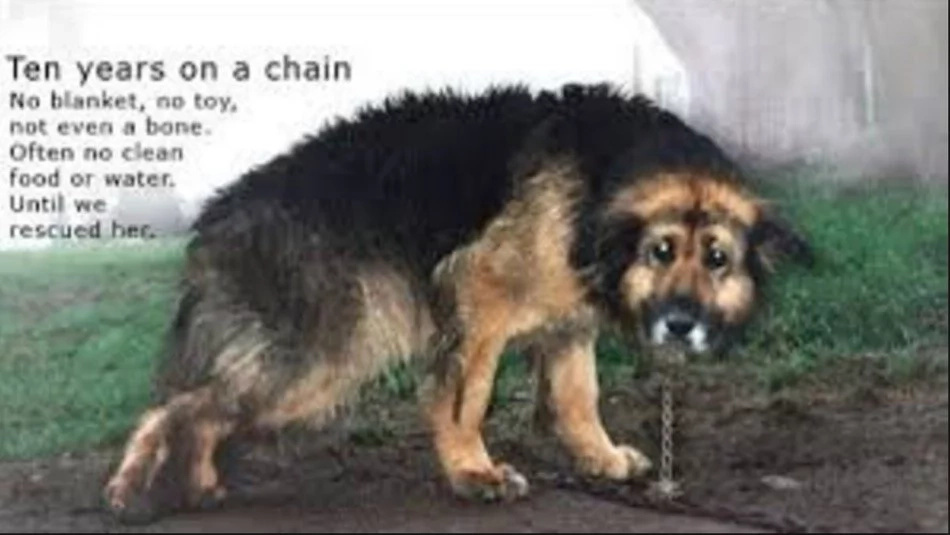 When Animal Advocates found her, she was found in chained inside a cage, lying in mud surrounder by her own excrement. She was matted with hair, could barely walk because her feet and legs were heavily clamped by mud and feces.
She was then rescued by Animal Advocates and was brought to their vet to be treated.She was dehydrated and felt pain throughout her body.
She was able  to recover and she is now groomed. They shaved off parts of her hair that we're affected by the clamps of mud and excrement and found out how thin she was.
The group bathed her though she didn't like soap and water, she really liked being touched all over her body.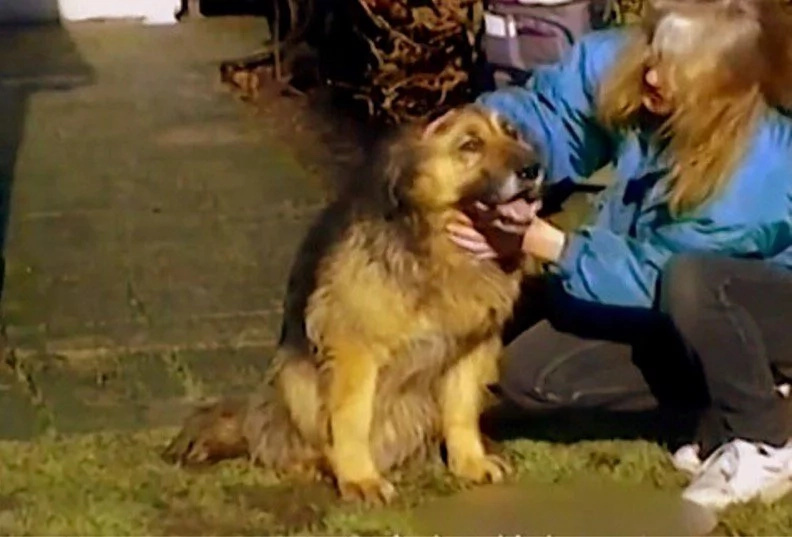 To this dog's luck, a loving couple fell in love with her and adopted her. Mike and Alyssa, decide to open their arms and welcome her to their family. They named her Judith.
Someone donated a cart of her so that her feet won't get scraped and get further injured.
Mike and Alyssa would take her to camping trips where she cases squirls with her cart. Sometimes, she's taken to Ambleside where she gets to play with other dogs without her cart. There she feels very happy as she socializes with other dogs. She loves Ambleside because everyone wants to hear her story, and that she was the center of attention.
Judith has now spent 18 months with a loving and comforting family that takes care of her. It's as if the last 10 years didn't exist at all.
Source: KAMI.com.gh