There's no stopping Duterte and Robredo proclamation – Lawyer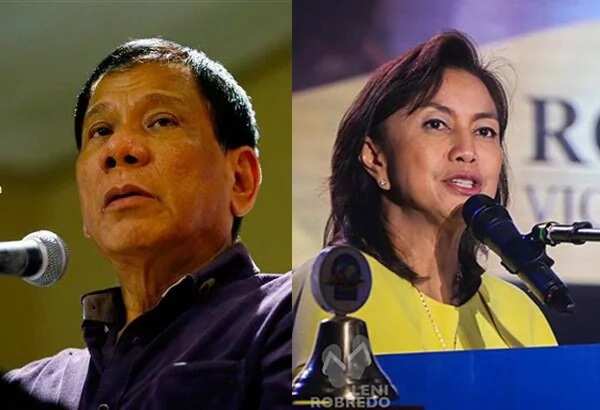 The lead counsel of Camarines Sur Representative Leni Robredo said that there is no reason to have separate proclamations for Duterte and Robredo as respective winners of the 2016 presidential and vice-presidential elections.
Romulo Macalintal said that the request of Senator Ferdinand "Bongbong" Marcos' camp to audit the automated election system despite the absence of a formal complaint shall not delay the official canvassing and consequently, proclamation.
"If [they] request a system audit, it means that Marcos is fishing for evidence. [He] is practically asking the Comelec to develop his case," Macalintal told reporters in a news briefing at the Liberal Party headquarters in Quezon City.
"It's like saying, 'Comelec help me develop my case; provide me with evidence [of election fraud].' That's not the way you develop your case. You have to present your own evidence," he said.
The election lawyer said Marcos should first provide proof of electoral fraud done in the automated election system and file a formal election protest before the Presidential Electoral Tribunal (PET) and not the Commission on Elections (Comelec) or the National Board of Canvassers (NBOC).
Macalintal added that the law stipulates that such legal remedy should not stop the Congress sitting as the NBOC from formally canvassing the votes for the presidential and vice-presidential elections.
Shall the Marcos camp file a formal protest, they must be able to provide evidence of electoral fraud specifically in the running of the automated electoral system before a system audit could be initiated by the PET.
Macalintal noted that Senator Marcos, being a vice presidential candidate, has his own copy of the official election returns (ERs) that shows the official vote count from the precinct level; hence, he can show the difference in the official copies of ERs if it were true that there was electoral fraud.
Without this, Macalintal said that Marcos cannot arbitrarily move for a system audit of the elections.
After all, the election lawyer said that the votes for the President and Vice-President came from the same sources.
"The votes canvassed for the two positions came from the same sources… of votes which were counted by the same electronic instruments, which were transmitted as results of the elections," Macalintal pointed out.
"The victory of Robredo is now unassailable… [She] should now be called 'presumptive Vice President-elect' in the same manner [as presumptive] President-elect Duterte," he said.
Source: KAMI.com.gh