TV personality Kris Aquino has expressed plans to sue the skin care company who used her name without her permission.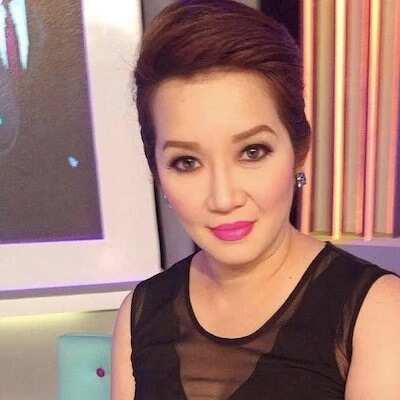 Kris Aquino is named as the Queen of all media. With the astounding number of her endorsements, she should also be called the Queen of all endorsements. She has commercials, print ads, and radio ads for brands like Nido, Belo, Maggi, Pantene, Safeguard, Chunkee, Goldilocks, Uratex, Chowking Olay, and many more.
She's able to bag a lot of endorsement projects because she has already made a name as an influencer to Filipinos. With a recent hiccup, however, Kris' reputation in endorsement might be in danger.
A skin care company claims that Kris is endorsing two skin care products; they claim that she's using two of their products alongside Olay.
Kris has strongly denied that she's affiliated with this skin care company. She posted a photo on her Instagram account with the caption: "@showbizmanila sent me this link to warn me about the LIES being peddled by this company using my name. I have already forwarded to my lawyer & Boy Abunda's office this article using me to promote products I've never tried, and never even heard of AND disparaging what was a very good relationship w/ OLAY & its parent company P&G (I have endorsed Pantene, Pampers, Safeguard, Downy, OLAY, Oral B, and currently I still endorse Ariel with 2 more TVCs shot & waiting for airing)- it has been more than 11 fruitful years w/ them, and SANA naman itong cream & ingestible medicine na 'to gumawa ng pangalan dahil magaling at maganda ang produkto nila at hindi galing sa pag imbento ng kwento. #Kalurx ?" (I hope that these cream and ingestible medicine make their own name because they're great and their products are really working and not because they make up stories.)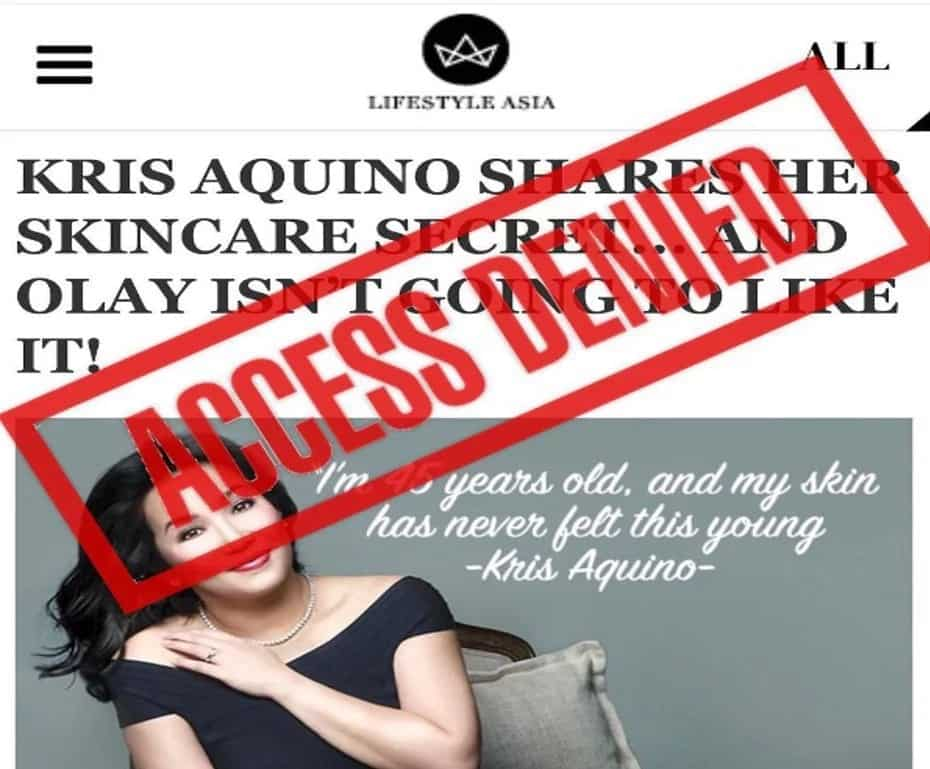 A photo posted by Kris Aquino ?? (@kriscaquino) on May 21, 2016 at 2:15am PDT
After that Kris also posted a photo of her bathroom counter-top with some of the products she's using and endorsing.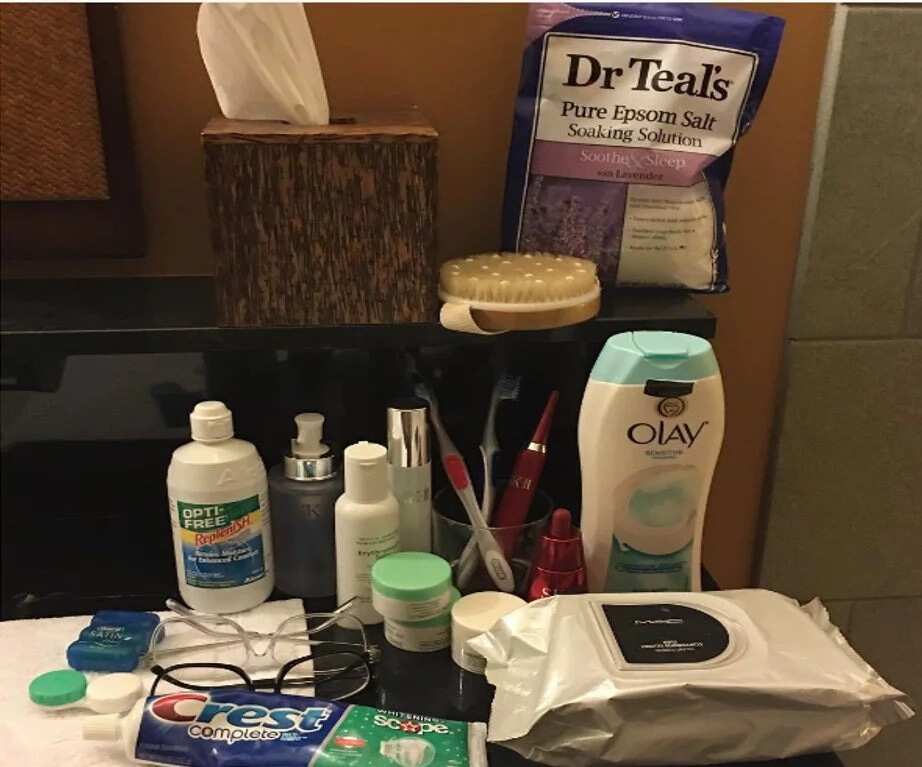 She ended the post by putting the issue to bed (literally and figuratively) for the meantime, and wishing her followers a
RELATED: Kris Aquino on a 2-month hiatus
Source: Kami.com.ph