LP representatives jump ship, join Duterte
A total of 80 out of 116 Liberal Party (LP) representatives have decided to join the Coalition for Change of the incoming Duterte administration.
A growing number of political parties, including the 80 Liberal Party members, are now backing Davao del Norte Representative Pantaleon "Bebot" Alvarez in his speakership bid – who is the top choice of presumptive President-elect Rodrigo to become the next House Speaker.
Majority Floor Leader Neptali Gonzales II has already confirmed that it was House Speaker Feliciano Belmonte Jr. who gave the initiative for the strategy.
(Belmonte told me that he already has a commitment to Bebot Alvarez… to support his speakership bid.)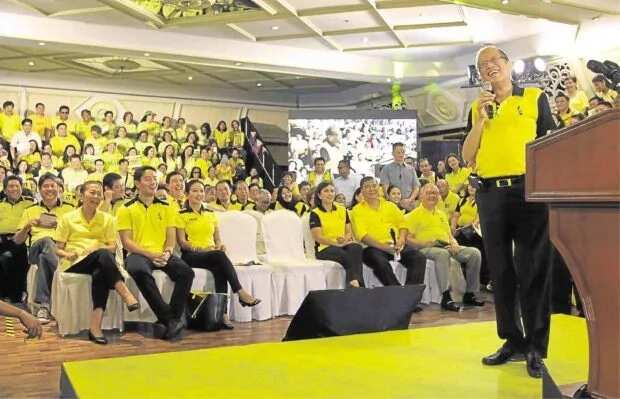 Despite joining and supporting Duterte's coalition, the 80 LP representatives will still remain as members of the LP but under the next majority leader Alvarez. Belmonte will then be transformed into the House of Representatives minority leader.
Neptali Gonzales II added that the manifesto given by Belmonte formalizes the Liberal Party's support for Duterte's legislative goals. It is the same as the manifesto signed by representatives of the Nationalist People's Coalition (NPC) last week with the representatives of the Partido Demokratiko Pilipino-Lakas ng Bayan (PDP-Laban).
Political parties such as the National Unity Party (NUP), Nacionalista Party (NP), and Lakas-Christian Muslim Democrats (Lakas-CMD) have already expressed their support for Alvarez's bid as the next majority House Speaker and for Duterte's legislative plans.
RELATED: A tip from the south to Duterte: Stop party jumping
Source: KAMI.com.gh