Kapamilya star Jessy Mendiola inspires fans with her posts as she flaunts her sexy body in her bikini.
Jessy Mendiola has been always been an advocate against body shaming. Last year, she said in an interview, "When I gained weight, people say I was fat. But when I lost weight, people would say I was too thin. That goes to show that you can't please anyone but yourself because when you're happy, you're healthy."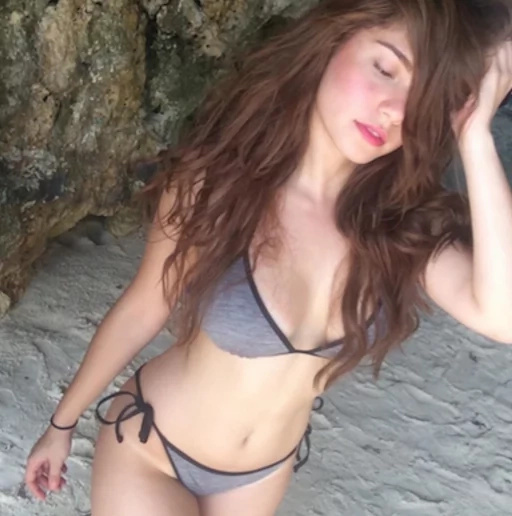 Apparently, after a year, she still has haters bashing her for her physique.
During her recent trip to Boracay with her Banana Sundae family, Jessy posts an uplifting message to all her fans and even her detractors on accepting their bodies and choosing to be more positive.
While wearing a bikini and flaunting her hard-earned sexy body the actress said, "My body may not be perfect but that will not stop me from being confident with myself. I've had my fair share of body shaming comments. So I know how it feels like to be called "FAT" or "TUMABA". Well, just to inform some of you "PERFECT" people. We all come in different sizes and shapes but that shouldn't stop us from being happy with our own bodies. There are times that you will gain weight and there are times that you will lose it. It's normal. It just shows that you are a human being. So whether you are curvy, malaman, skinny, too skinny, on the plus size or even on the plus plus size, you have ALL the right to be confident with yourself because that is who and what YOU are. If you don't love yourself enough, who else will? Think about it. So go ahead girl, wear that bikini and FLAUNT it. After all, it's YOUR body. Not theirs. Sabi nga ni Demi Lovato "What's wrong with being confident?" #loveyourself #Laban"
She also posted a screen capture of her followers who were inspired by her message.
RELATED: Siblings on KC Concepcion: She's weird
Source: Kami.com.ph