Alex Lewis is a young father who lost his arms, legs, and half of his face after a common cold triggered a strep A infection. He tries to rebuild his relationship with Sam, his three-year-old son, who got scared to get close to him because of how he looks.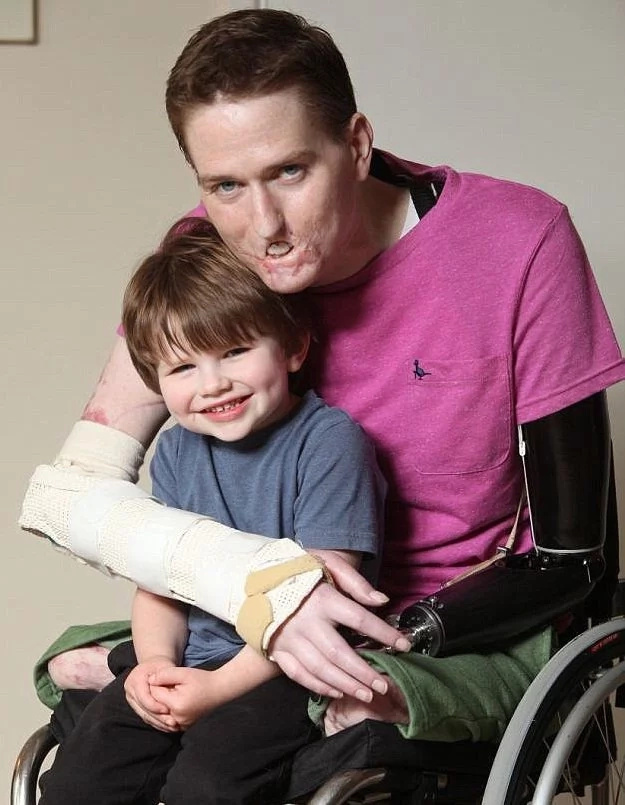 The 35-year-old Alex described how his young son struggled with his disfigured face – Sam could no longer bring himself to kiss his father's changed appearance.
For Alex, that was an awful period. He recalled how close he was with Sam before all of a sudden he fell ill. According to him, it was very hard for his little boy to look at his father's unrecognizable face.
His nightmare ordeal started in November 2013. He caught a common cold and later found that he had contracted Group A streptococcus. Doctors were forced to amputate both his legs and his left arm. He also lost part of his nose and lips. In a bid to save and reconstruct his remaining arm, Alex underwent a 16-hour operation.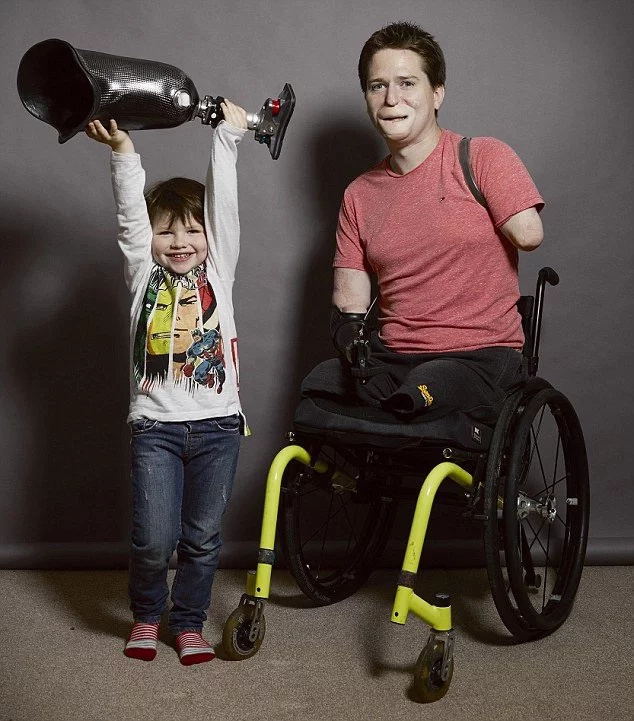 Shortly after his ordeal, Alex recalled how Sam talks about playing with him when he finally gets his legs. And the most frustrating part according to Alex was when he watched his son outside the window playing in the garden and he can't play with him.
Alex has battled against the odds to recover. Doctors gave him a three per cent chance of survival and for two years he braved countless operations to rebuild his face and learn how to walk with prosthetics.
He shared how his experience reminded him of what is important and how his enthusiasm to stay alive was revived. Alex exact words are: "You have no clue what life is going to throw at you and you have to deal with it as it comes."
Even with the strained relationship with his son, Alex is confident that it is Sam who also got him through his hardest times.
He wanted his story published and his photos shared so he can be a role model to Sam. The father-of-one said he wanted his son to be proud of him and at ease in his skin and with everything that he does.
RELATED: Hottest afam in the PBA
Source: Kami.com.ph