Party-list demands probe on Close Up tragedy
Kabataan, a youth party-list is to file a resolution demanding congressional probe in relation to deaths of five (5) individuals who attended the Close Up Forever Summer concert held Saturday, May 23, 2016.
Terry Ridon, outgoing Kabataan Party List Representative, said that "(u)pon the resumption of Congress tomorrow, we will file a resolution urging the Committee on Dangerous Drugs and the Committee on Youth and Sports to jointly investigate the alleged drug-related deaths in the Close Up Forever Summer Concert in the MOA Arena. The proliferation of 'party drugs' in such events is an issue we cannot just simply ignore."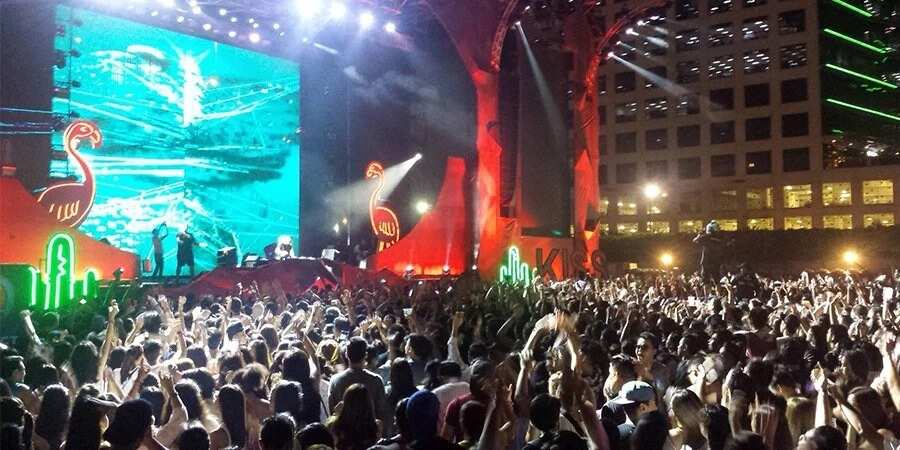 Ridon said that he was shocked upon hearing news that there was an alleged presence of drugs during the concert, more specifically one that is called 'green amore', a combination of ecstasy and shabu.
He added that the authorities shall explain what transpired in the tragic incident, especially if drug allegations are proven true.
The lawmaker said that a law, similar to the United States' Illicit Drug Anti-Proliferation Act, that governs proliferation of illegal drugs in rave parties, concerts, and other similar events shall be passed in the country.
Those who died in the said event were Ariel Leal, 22 year old single and native of Baguio City, Lance Garcia, a married 36 year old living in Pasig, Bianca Fontejon, 18 year old single, Ken Migawa, 18 year old resident of Antipolo, Rizal, and American citizen Eric Anthony Miller, 33.
Ariel, Lance, and Ken were seen unconscious in different areas. They were carried to San Juan De Dios Hospital in Pasay City. At 3:37 a.m., Sunday, Attending physician Dr. Amado Flores declared Lance as dead on arrival. Bianca and Eric were taken to the Manila Doctors Hospital. The former died at 4:25 a.m. while Eric died at 5:55 a.m. as confirmed by Dr. Roberto Ruiz.
RELATED: YOLO? Close Up Forever Summer concert kills 5
Source: KAMI.com.gh