Marcos to 'scrutinize each and every COC'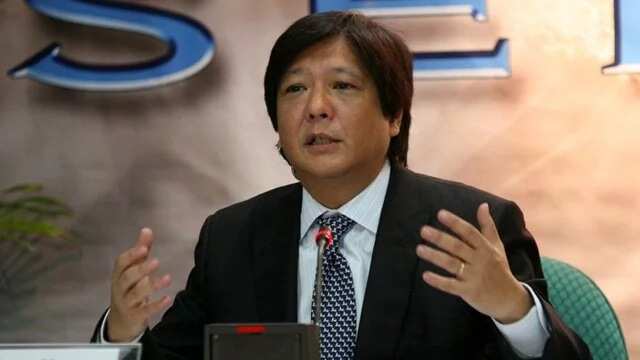 The camp of Sen. Ferdinand Marcos Jr. said they would not delay the canvass of votes and proclamation of Davao City Mayor Rodrigo Duterte as the new President but noted that they will challenge the vice presidential vote count before the canvassing starts on May 25.
Geogre Garcia, head of Marcos' legal team, said that it will not be a hindrance to a speedy canvass and immediate proclamation of the new president.
"Filipinos have spoken. Their choice of Mayor Duterte is clear and unequivocal. Respect for this mandate is of primary importance," Garcia remarked.
On the other hand, Garcia said in a statement that their camp will attentively guard the canvassing of votes for the vice presidential post.
"We vow to scrutinize each and every COC [certificate of canvass] for Vice President and highlight the impossibility of the partial unofficial result," he said.
Marcos is questioning the vote counts of the partial and unofficial tally of the vice presidential results where Camarines Sur Rep. Leni Robredo has more than 200,00 vote lead against him.
Jose Amorado, a lawyer for Marcos, said in a statement that their camp is confident that the Commission on Elections (Comelec) will grant their request for transparency.
"We remain hopeful the Comelec will grant our demand to open the automated election system to audit because I am sure the Comelec would want to uncover the truth in the unauthorized script change in the transparency server," Amorado noted.
The camp of Marcos furthered that their vigilance is no way intended to interrupt the canvassing but a right to exercise and a sincere obligation to the millions of Filipinos who voted for Marcos.
Meanwhile, the Senate and the House of Representatives is now preparing to convene as the National Board of Canvassers (NBOC) on May 25 canvass the official votes for president and vice president.
RELATED: Netizen: There is no way BBM can win the Vice Presidency
Source: KAMI.com.gh