Duterte receives big gift from Aquino
Presumptive President-elect Rodrigo Duterte's incoming administration has received a $6.64 billion gift from President Benigno Aquino III.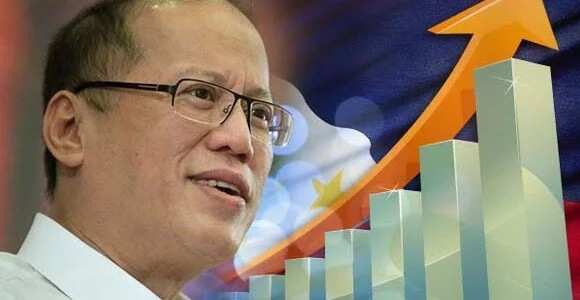 President Aquino is handing over the Public-Private Partnership (PPP) Center thrust under 10 to 11 jumpstarted infrastructure projects as an inheritance for the incoming administration says PPP Center Executive Director Andre Palacios.
"We will gift wrap these projects for the next administration and expect these [deals] to be honored even beyond June 30,"Palacios announced. "All of these are priority. These are long overdue projects needed by every Filipino."
The projects that will be inherited by the incoming Duterte administration are the Laguna Lakeshore Expressway Dike Project ($2.73 billion or P122.80 billion), Regional Prison Facilities ($1.11 billion or P50.18 billion), Davao Sasa Port Modernization Project ($422 million or P18.99 billion), New Bohol Airport and maintenance of the LRT 2 in Manila ($52 million or P2.34 billion), and the Laguindingan airport project ($325 million or P14.62 billion).
The other PPP projects to be inherited are the Davao airport project ($902 million or P40.57 billion), Bacolod airport project ($450 million or P20.26 billion) Iloilo airport project ($675 million or P30.40 billion), Road Transport Information Technology Project Phase II project ($6.63 million or P298 million), and the Civil Registry System Information Technology Phase II Project ($35 million or P1.59 billion)
Palacios added that the incoming Duterte administration would be able to reap what the Aquino administration worked hard for during its early years. Palacios also feels confident that Duterte will retain the PPP Center in its present role for the country.
This news comes after the recent report about the economic development of the Philippines under the Aquino administration in the first quarter of 2016. The Philippine economy grew by 6.9 percent in the first quarter, making it one of the best performers in Asia.
It even outpaced China's economic growth for the first time in 27 years. The Philippines' 6.9 percent economic growth in the first quarter outpaced China (6.7 percent), Vietnam (5.5 percent), Indonesia (4.9 percent) and Malaysia's (4.2 percent) growth.
Despite this economic growth, the Aquino administration presidential bet – Manuel Roxas II – still lost by a wide margin to Rodrigo Duterte in the recent presidential election. Analysts say that the poor Filipinos might not be feeling the direct benefits of the economic improvement under Aquino.
RELATED: Peping Cojuangco shushed PNoy: Stop bullying Duterte, voters
Source: KAMI.com.gh