EDITOR'S NOTE: 
Facebook note published by Alyson Lao Yap on Saturday, May 21 enumerated facts concluding that Senator Bongbong Marcos can't win the vice presidential race "unless he finds a way to cheat in the official canvassing of votes." 
Here is Yap's point of view.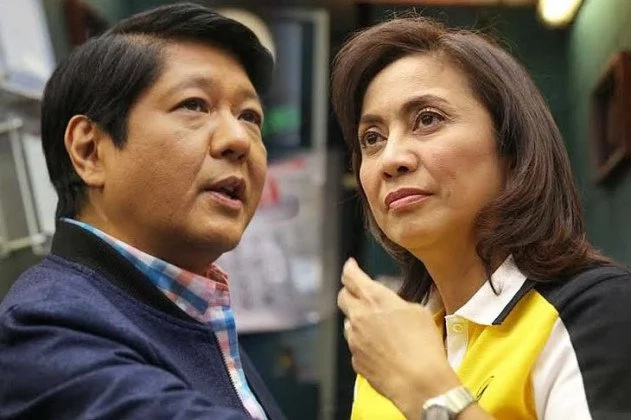 "There is no way for BBM to win the Vice-Presidency unless he finds a way to cheat in the official canvassing of votes."
"Before anything, let me list down the sources of my data here:"
Local Votes (COC information): https://www.pilipinaselectionresults2016.com/...
OAV Votes (BBM vs Robredo only): https://twitter.com/commrguanzon/st...
LAV Votes: https://twitter.com/commrguanzon/st...
"Summary"
"After going through the CoCs of the different regions and provinces and HUC (highly urbanized cities), let me show you a summary of votes for BBM and Leni Robredo. The data can be seen in this link (https://docs.google.com/spreadsheet...)"
"To summarize the local election votes (based on COCs), BBM got 13,963,767 votes while Leni Robredo got 14,322,666."
"If we factor in OAV votes based on what Commissioner Guanzon tweeted (https://twitter.com/commrguanzon/st...), BBM got 14,140,436 votes while Leni Robredo got 14,412,601 votes. Total lead of Leni is at 272,165 votes."
"I was also able to see the LAV (Local Absentee Votes) posted by Comm. Guanzon again (https://twitter.com/commrguanzon/st...). BBM got 11,683 votes while Leni Robredo got 2,341 votes. This reduces the overall lead of Leni to 262,823 votes."
"What is missing from the data are the votes from the detainees and the votes from the municipality of Rizal, Laguna (Region 4-A) which based on the comelec CoC data is still missing."
"From this, I can say that there is no way BBM can win the Vice-Presidency. Given that these CoC are what the VCMs are transmitting to Comelec, these COCs should be the same as what the Senators (as National Board of Canvassers) will be counting starting May 25, 2016 (http://www.philstar.com/headlines/2...)."
"Undervotes as a way to cheat"
"There is a post circulating around that mentioned that during the time of the supposed computer "glitch", the number of undervotes (Number of Valid Votes - Total votes counted) for VP has been increasing and that this was supposedly used to cheat so that Leni will win."
"To be very honest, I do not exactly know what the post meant when it said that Leni used the undervotes to cheat her way to the VP. What I found out though is that the undervote % (column M in the google docs) in region 5,6,7,8, considered to be Leni Robredo's bailwicks, had an average of 12.28%. This means that 12.28% of the VP Votes of those who casted their votes last May 9 in these regions, weren't counted for various reasons (it can be that they didn't vote any VP at all or that they shaded more than 1 oval for VP, or for other reasons). Compare this to the 6.72% average undervote in Region 1, 2, 3, CAR, bailwicks of BBM. This means that the undervotes in the bailwicks of Leni Robredo actually hurt her more than BBM."
"So if we set the maximum undervotes % to 10% and assume the same proportion of votes will go to BBM and Leni Robredo, it can be seen that Leni's lead will go up to 403,699! For computations, look at columns U,V,W and cells H112 to H114."
"Final things to say"
"Given all of these things, what can I say?"
RELATED: Jaclyn Jose, best actress at Cannes film festival
Source: Kami.com.ph