Jaclyn Jose, best actress at Cannes film festival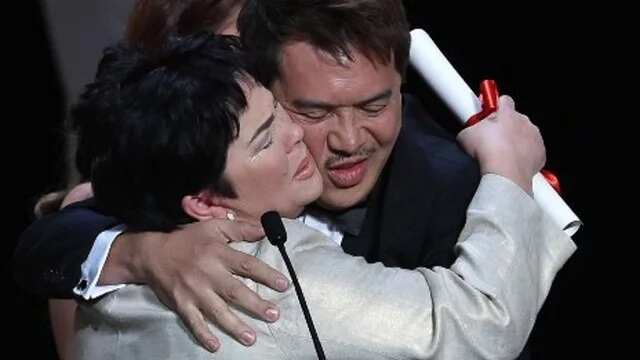 Veteran Filipino actress Jaclyn Jose won best actress at the Cannes film festival on Sunday, May 22 for her role as a mother forced to sell drugs to survive in Brillante Mendoza's 'Ma' Rosa'.
Jaclyn, awarded for her mesmerizing performance, shared her success in a quick interview aired on TV Festival de Cannes.
 "I am so thankful to Brillante Mendoza. I did not [expect]. I just want to come here and be with my daughter and walk the red carpet," the veteran actress said.
Tearful as she went the stage to accept the award, Jose admitted she was "so surprised" about her victory.
"I was just sitting there watching the stage how nice it... is and how come in the Philippines we can't make this, just these simple things and then they call my name. So I got surprised. I'm so happy really, really. But of course I'm proud so proud of our film. We just don't know how the people would react or will like our film but us, we know that we did our best and we know that we have a good film," Jaclyn added.
With her role as a sweetshop owner and small-time drug dealer in Ma' Rosa, the 52-year-old revealed she had to disremember all that she learned in her three decades in the business.
She told reporters that the biggest challenge for her was not to act especially she used to appear in television shows where she plays loud and crampy characters. It was a dramatic change for her.
Another challenge that she encountered according to Jose was when she had to perform without any make up on to create a realistic presentation of her character in favor of Mendoza's view of Philippine slums.
Aside from her undeniable beauty, Jose became famous in Philippine showbiz for her versatile acting in dramas, horror stories, comedies, romances and soap operas.
RELATED: 
Source: KAMI.com.gh