Former Tarlac Congressman Jose "Peping" Cojuangco Jr. has expressed his disappointment in the exiting President Benigno "Pnoy" Aquino III for bullying presumptive President Rodrigo Duterte and the Filipino voters.
Cojuangco responded to his PNoy's depiction of Duterte as the biggest threat to democracy the country has ever seen, by saying that it was actually his nephew, the current president's administration that has failed democracy and the Filipino people.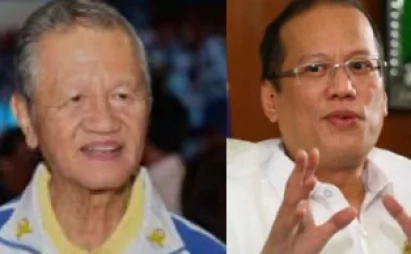 Cojuangco said Aquino's statements have betrayed all the sacrifices of his father and mother.
Peping said that Aquino's statements and continuous bullying of the Filipino people and Duterte is a betrayal to all the sacrifices of his father and mother. Regardless of Aquino's supposed threats to derail the democracy, Cojuangco then called on the public to
Recent reports have been received that indicates the current administration in action to make the incoming administration's job a tougher one. Staffers inside the Malacañang Palace told members of the media that they have been receiving verbal orders to shred documents.
President Aquino has also appeared before media with statements that shed doubt to the incoming administration.
RELATED: Duterte promises 'no relocation, no demolition' policy
Source: Kami.com.ph