- On May 22, then President-elect Rodrigo Duterte has been reportedly eyeing for a 'no relocation, no demolition' policy under his administration 
- Almost 100 days into his presidency, President Rodrigo Duterte reiterates his mandate that no demolition will happen without a relocation site all set up for the residents
- To fund the policy, Duterte has reportedly mandated Bureau of Internal Revenue (BIR) Commissioner Caesar Dulay to implement strict policies in tax collection
Urban poor communities will no longer be haunted by demolition operations as President Rodrigo Duterte once again calls on to developers to ensure that no urban projects would displace settlers during the fellowship dinner at the Heroes Hall in Malacañang Palace on July 17.
"Kasi kung walang mapuntahan, sirain mo ang bahay… ano parang aso? Eh saan pupunta yung mga tao?" Duterte asked and added, "During my time there will be no demolition pag walang relocation, 'di ako papayag."
(If they have no place to go, you will destroy their houses…will we treat them like dogs? Where will the people go? During my time there will be no demolition if there is no relocation. I will not allow it.)
Duterte has reportedly instructed BIR Chief Caesar Dulay to implement stringent tax collection system, particularly on tax-free importation of goods, to fund the proposed policy. He also claimed that many rich businessmen have evaded paying adequate taxes in the past, citing it as reason to the strict enforcement of laws.
Reviving the promise (originally published on May 22)
The same promise has reportedly been made by then President-elect Rodrigo Duterte in a meeting with the press in Davao City on May 22, which drew a combination of positive and negative responses from netizens.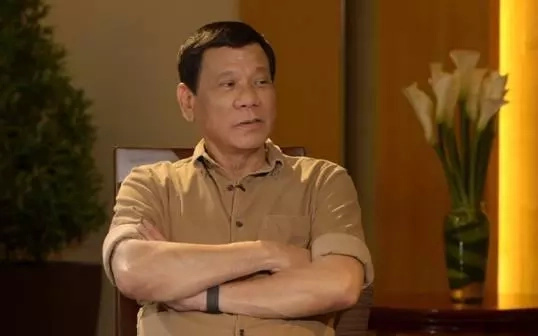 According to then incoming President Rodrigo Duterte he will impose a policy that would bar demolition if a relocation site will not be made available to displaced informal settlers. This, Duterte says, is a way to prevent bloody confrontations between informal settlers and members of demolition teams.
Duterte tells developers that for a development plan to push through, a fund must be delegated for the relocation of the affected residents.
While the idea of a 'no relocation, no demolition' policy is accepted positively by most netizens in reference to the consideration for the urban poor that the said policy entails, some people reacted negatively saying that allowing settlers on someone else's private property is tantamount to thieving.
One netizen in particular, expressed her sentiment via Facebook about the possible "stealing" practices that may affect Overseas Filipino Workers (OFW) if the promised policy is carried out.
For someone who has reportedly ignored calls from the Commission on Human Rights (CHR), presumptive President-elect Rodrigo Duterte is surely upholding the poor's rights to shelter in hopes of resolving the pressing concerns of the urban poor in a humane way.
It can be recalled that in 2012, 500 members of urban poor groups Kilos Maralita (KM) and Kampanya para sa Makataong Pamumuhay (KAMP) in Metro Manila trooped to Mendiola to demand an issuance of the Executive Order (EO) for the suspension of evictions from President Benigno Aquino III to avoid the increased number of community demolitions and violent confrontations.
As of press time, no statement from the urban poor groups have been released regarding said policy.
RELATED: Duterte's spokesman: Respect his choices
Source: Kami.com.ph