Gibo Teodoro and Peter Laurel say no to Duterte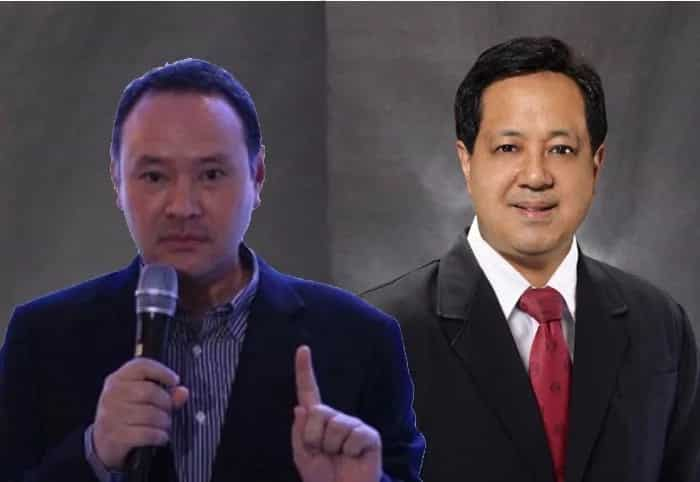 Gilbert "Gibo" Teodoro who was eyed to be the next Department of National Defense (DND) secretary and Peter Laurel eyed to take on the Department of Education (DepEd) declined the offer by President-elect Rodrigo Duterte.
Duterte himself broke the news to reporters Saturday evening in Davao City.
However, Duterte did not disclose the reasons, but instead relayed that he is eyeing a retired military man to take on the DND post.
"I have in mind a military man, retired... I will not divulge his name right now. I have to talk to him," he said.
Gibo Teodoro once held the post of DND secretary during the administration former president Gloria Macapagal Arroyo. He was chosen as the administration candidate for the 2010 presidential elections, but lost to his cousin, outgoing-President Benigno "Noynoy" Aquino.
Duterte also relayed the news that Peter Laurel declined his offer to be the next Education secretary, after Bro. Armin Luistro, FSC.
Laurel was once Batangas vice-governor and currently the president of Lyceum of the Philippines in Batangas and Laguna. Laurel is a son of former Senator Sotero Laurel and is the grandson of former president Jose P. laurel.
His appointment was critized by some netizens due to his invitation of Bongbong Marcos, son of the late dictator, to speak in front the students in Lyceum for an official school program. Netizens are now clamoring for the inclusion of the atrocities committed during the martial law in the educational curriculum.
Duterte still has to find a replacement for Laurel. The new education secretary will be taking on an important role, given that the flagship K-to-12 program of the Aquino administration is expected to be in full swing this year.
Previously, Mayor Leoncio Evasco of Maribojoc, Bohol, who helped President-elect Rodrigo Duterte as his national campaign manager, refused to accept the offer to man the Department of Interior and Local Governments (DILG) post, which was once held by Rodrigo Duterte's rival, Liberal party bet Manuel "Mar" Roxas.
"To be nominated or shortlisted for the secretary of interior and local government would be a great honor for me, since not all will be given the chance to lead the department," Evasco said in a statement posted on Facebook.
Despite having experience as the former Davao city government administrator before becoming Mayor of Maribojoc town in the province of Bohol, Evasco said clarified he is not interested in holding a Cabinet post and would just instead help the Duterte administration in other ways.
"I would like to clarify that I am not, and will not be interested in any Cabinet post. I will always be grateful for the offer, and i will always serve our newly elected president and the Filipino people in some other way, based on my capacity and skills," he said.
Duterte is now eyeing Evasco, who is also an ordained priest and a former rebel, to be the Secretary to the cabinet.
Source: KAMI.com.gh