Despite glitches, Comelec thanks Smartmatic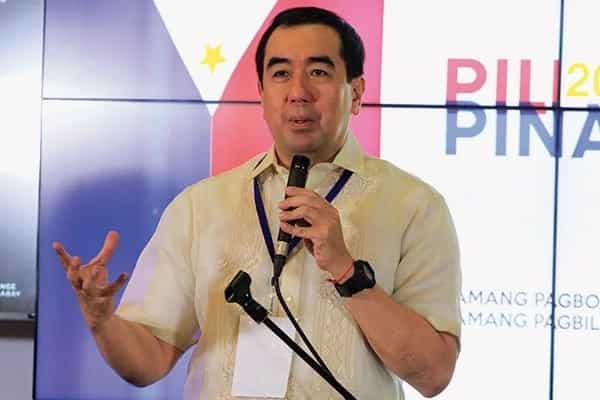 The Commission on Elections (Comelec) thanked the polling technology provider Smartmatic for a record-breaking transmission of votes during the May 9 national and local elections.
Comelec Commissioner Andres Bautista expressed his gratitude during the proclamation of winning senators and party-list groups at the Philippine International Convention Center.
He said that compared to the elections in 2010 and 2013, this year's elections had a higher percentage of transmission. The figures that he cited showed that 96.14 percent of the election results were transmitted to the transparency servers compared to 76 percent in 2013 and 90 percent in 2010.
 "This election saw the fastest vote transmission rate ever with 60 percent of the votes transmitted by 8 p.m. of election night. In the same hour in 2013 and 2010, the transmission rate was only 23 percent and 17 percent, respectively." Bautista said.
In just one minute after the polls closed, the first votes were transmitted from 13 regions. Within two hours, 66 percent of the vote counting machines (VCM) had transmitted results, compared with only 17 percent in the 2010 presidential elections.
"In addition, results from each vote counting machine were uploaded on the Internet in real time and more than 40 million vote receipts were printed on Election Day," Bautista added referring to the last minute addendum to the process caused by a Supreme Court ruling on the issuance of receipts.
"In this regard, gratitude is due to our technology provider, Smartmatic," Bautista said.
In a press statement released a few days after the elections, Smartmatic's chief executive officer Antonio Mugica said that they are proud to be a part of the largest electronic vote counting project in history.
"In only six years, the Philippines has become a world reference point for automation and well-run elections. This has also been a landmark with the largest ever manufacture and deployment of vote counting machines, making this a truly historic moment," Mugica said.
The May 9 elections recorded the highest number of voter turn-out at 80%.
"Leveraging technology and the committed effort of the society as a whole, we conducted a record-breaking election which delivered accurate, transparent and legitimate results and contributed to a historic turnout of 81.7 percent," the Smartmatic statement said, quoting official numbers from the poll body.
Source: KAMI.com.gh