The children of Rodriguez, Rizal, led by the eldest named John Lloyd, live humble lives.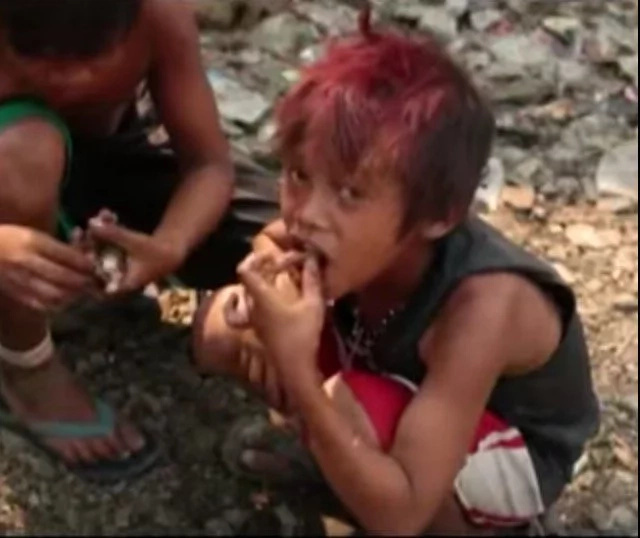 Two years have passed since his parents have separated. Their father was violent and abusive, and their mother finally gathered the strength to leave him for her and her family's future and safety.
She is often away, working as a laundrywoman and a merchant to help them purchase food. Often, because of the long hours her jobs entail, she returns late and her heart breaks to see her children in a state of starvation.
Her children have seen her tears - tears of sadness for her children, tears of frustration for her low wages, tears of utter powerlessness in the circumstance that they cannot seem to escape.
She is doing everything she can and more for her family. So when she is away, the children have taken it upon themselves to find nourishment.
Sometimes, they have rice. They have learned to pair this with salt, because it is all they can afford.
Other times - more often than they want to - they must head out to the murky waters with bright blue fishing nets, hunting for the telltale twists and turns in the water that signify the presence of the janitor fishes.
When they arrive home, they dip the fishes in a small bucket of water to clean them off and then roast them over a small fire on the rocks.
They are already accustomed to this, eating janitor fish. When there is absolutely nothing else, they turn to this for sustenance.
The insides of a janitor fish look deceptively normal, but according to the Bureau of Fisheries and Aquatic Resources, janitor fish contains high metal content. They should not be consumed by people.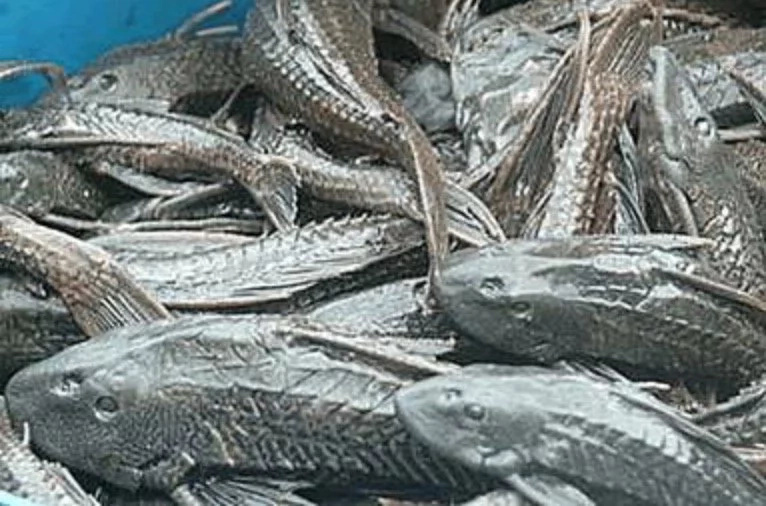 They know it can kill - in fact, they personally know someone who has died from eating janitor fish. But there is nothing left for them to eat. They take shallow comfort in the fact that they are, as of now, unharmed.
The food of John Lloyd's dreams, for him and his siblings, is fried chicken; but for now, they have to settle for what they can afford, janitor fish.
Source: Kami.com.ph