Go easy on Duterte - Malacañang
Malacañang advised Filipinos on Saturday, May 21, to focus on supporting presumptive President-elect Rodrigo Duterte instead of circulating intrigue and controversy around his incoming administration.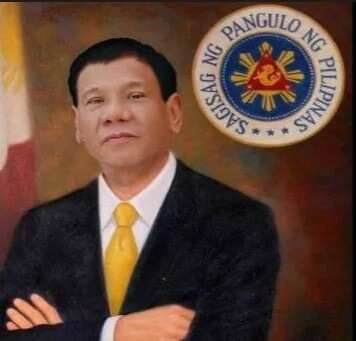 Duterte has already been hit with controversies, intrigues and criticisms for his political moves and decisions even before taking the oath as the country's new president -- which will take place on June 30. He won the recent presidential election by a wide margin – getting approximately 40 percent of the total votes.
One of the controversies hounding Duterte is his ongoing conflict with the evangelist Apollo Quiboloy – one of his biggest supporters during the campaign period. Quiboloy's camp complained that the evangelist has been left out by the incoming president in the selection of the new Cabinet members for the Duterte administration.
Another controversy about Duterte's recent political moves is his appointment of Mark Villar as the new Department of Public Works and Highways (DPWH) chief. Many people are criticizing Duterte's choice because of the potential conflict of interest in his appointment. Villar – whose family business is real estate – will lead a department focused on overseeing the country's real estate.
Various sectors are also criticizing Duterte for choosing Salvador Panelo as his presidential spokesman. Panelo has served as the defense lawyer for the Ampatuans, who were accused as the masterminds of the 2009 massacre of 58 people in Maguindanao.
Duterte's decision to offer four cabinet posts to the communists also drew criticisms from several groups. Although many Filipinos are hopeful that it can help unify the country, many Filipinos also believe that the Reds' agenda of overthrowing the democratic government will not fade away by allowing them to nominate their choices for the cabinet roles.
Despite these controversies, Malacañang is asking the public to offer Duterte their support and stop creating controversies.
RELATED: No plans to exclude Quiboloy – Duterte spokesman
Source: KAMI.com.gh