No plans to exclude Quiboloy – Duterte spokesman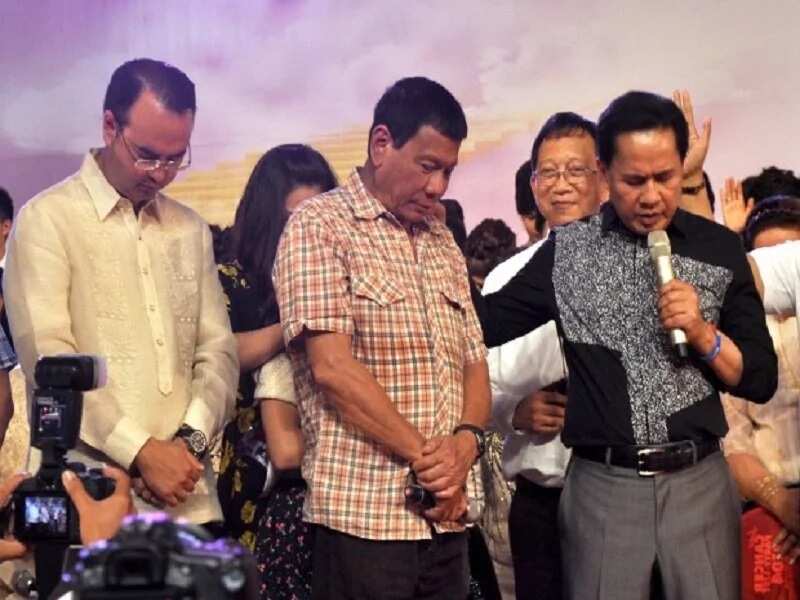 The spokesman of Rodrigo Duterte denied claims that there is a deliberate effort to exclude televangelist Apollo Quiboloy from the president-elect's inner circle.
Peter Laviña, spokesman for the Duterte transition team, was responding to the statement made by Quiboloy's spokesman that the televangelist is hurt by the seeming snub and a lack of consultation in relation to Duterte's choices for the Cabinet members.
"It's part of the process… there is no deliberate plan to box him or ease him out. These things happen," Laviña said in a press briefing on Saturday, May 21.
Laviña said the president-elect would like to accommodate all his supporters, but Duterte is overwhelmed by a huge number of well-wishers who troop to his hometown Davao City just to meet with him.
"If there were a few who were not entertained, these are small portions. We extend our apologies," he added.
He said they are ready to reconnect with Quiboloy, who is a friend of Duterte for around 30 years and is one of his biggest supporters.
 "Hopefully, we can find a way so they can meet not only as friends. The mayor may want to consult the pastor on the nominees," he said.
Last Friday, Quiboloy's spokesperson Mike Abe said in an interview with the Inquirer that Duterte's camp has not reached the televangelist for "official communication."
"Yan po ang malungkot. Wala pong nangyaring consultation. Since Day 1 (after election day), di siya (Quiboloy) natawagan," Abe said.
Abe said that Quilboloy, whom he considered to be Duterte's spiritual adviser, is seemingly prevented from being able to talk with Duterte by the people surrounding the President-elect.
"Hinaharang ng mga taong nakapaligid sa kanya," he said.
Abe echoed the sentiment of Quiboloy in having a proper process to select the cabinet members for Duterte. He said that it is unfortunate that some people are being lobbied by politicians.
However, Abe clarified that Quiboloy was not interested in any government position.
"Gusto lang tumulong ni Pastor kay Mayor and the Filipinos," Abe said.
"Dapat suriin kung sino ang karapat-dapat," he said.
Quiboloy's religious group Kingdom of Jesus Christ claims to have 6 million followers globally.
During the campaign period, Duterte was widely criticized for admitting he has received properties and cars from Quiboloy, who even volunteered his private jet for Duterte to use in flying from Malacañang to Davao City.
Source: KAMI.com.gh