Obama replaces US envoy who angered Duterte
President Barack Obama has replaced U.S. Ambassador to the Philippines Philip Goldberg with Sung Kim, a U.S. Foreign Service career member, former deputy assistant secretary for the Bureau of East Asia and Pacific Affairs at the Department of State, and former minister-counselor and representative for North Korea policy, days after his call to President-elect Rodrigo Duterte.
"Kim's appointment came after Obama called Duterte to congratulate him on his victory in a telephone call," reports Estrella Torres of the Philippine Daily Inquirer.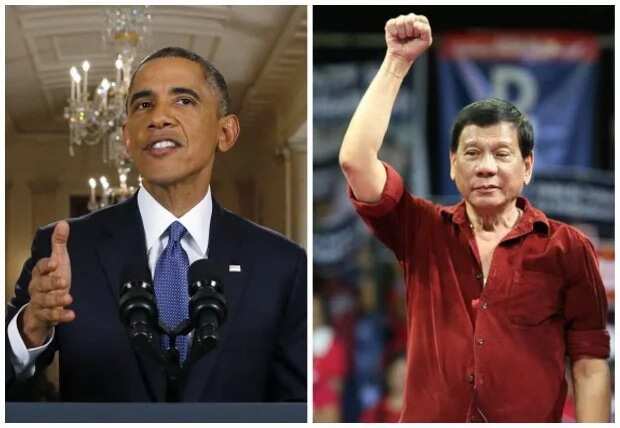 Goldberg had angered presumptive President Rodrigo Duterte during the presidential campaign when he and Australian Ambassador Amanda Gorely criticized the then-presidential candidate for his comments about Jacqueline Hamill, a gang rape and murder victim in 1989. Duterte said in one of his speeches that Hamill was beautiful and the mayor should have been the "first" on victim.
However, Duterte said that it was all a misunderstanding.
Duterte also told the two foreign ambassadors to shut up and to stop interfering with the presidential elections. Although there were many controversies that hounded Duterte during his campaign period, he was still able to win the recent presidential election by a large margin. Goldberg used his Twitter account to congratulate Duterte for winning the election as the new President of the Philippines.
U.S. President Barack Obama also congratulated Duterte for winning the presidential election via phone call. He also told Duterte to uphold human rights in his fight against rampant criminality and corruption in the Philippines. The incoming Philippine President is known for threatening to kill all criminals in order to protect the Filipino people.
Despite the presumptive President's controversial nature, the it seems that Obama and the U.S. government is still focused on building a good relationship with Duterte's administration. "
RELATED: Document shredding in Malacañang, exposed
Source: KAMI.com.gh