Trillanes denies coup d'etat rumors vs Duterte
Yesterday, May 21, Sen. Antonio Trillanes IV denied he was part of plans to hatch a coup d'etat against presumptive President-elect Davao City Mayor Rodrigo Duterte.
The senator, who previously led two failed uprisings against former President Gloria Macapagal-Arroyo, was responding to statements from Communist Party of the Philippines founder Jose Maria Sison that the "Trillanes gang" had declared war on Duterte, and that the president had to "deliver decisive blows" on them.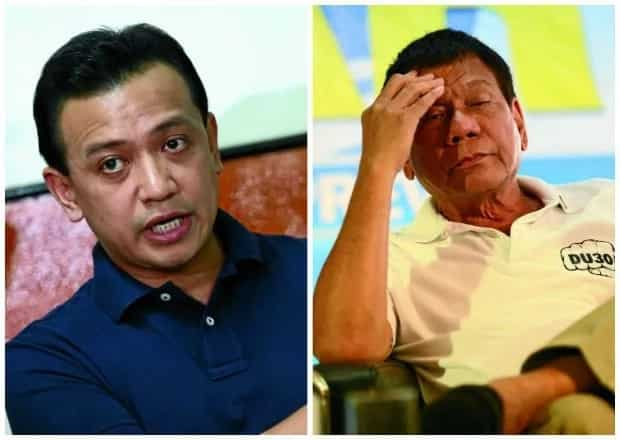 His released statement adds that there are legal ways to unseat an unruly duly elected chief executive.
However, Trillanes said he wouldn't be surprised if disgruntled military personnel would revolt against the Duterte government sometime in his term. He believed that it would only be because the military could not stand by and watch Joma Sison and his communist allies taking part in a coalition government that murdered tens of thousands of innocent public servants and civilians.
In the few weeks leading up to the May 9 elections, Trillanes accused Duterte of owning a secret bank account that contained more than P200 million at at least one point.
The former Davao City mayor initially denied it but later admitted to owning the account, only that it had less than P200 million.
The Office of the Ombudsman has decided to pursue investigations on the plunder complaint Trillanes filed against Duterte, even if the president-elect has received immunity from suit. The senator had accused Duterte of graft, plunder, malversation and breach of  conduct for the hiring of 11,000 contractual workers in Davao City last 2014.
RELATED: Trillanes doubts Duterte's choice of cabinet
Source: KAMI.com.gh