With 22,653 reactions and 37,603 shares. Lima Malaya's tragic story has angered thousands of netizens on social media. Many outraged commenters have gone as far as to ask for the reimplementation of the death penalty, in order to wipe out men like Malaya's live-in partner, Marlon Estefanio.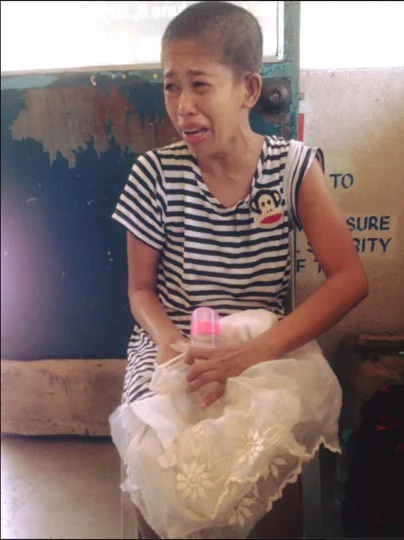 Malaya was once a mother to two little girls - one was three years old, the other only 5 months.  Half of her body is paralyzed, and she cannot speak. These were the aftereffects of a stroke she suffered after the birth of her youngest child.
On the afternoon of May 13, rescuers saved Malaya from Estefanio in her house in Mount Isarog, Camarines Sur.
It was discovered that for quite some time, she beared the physical abuses of her live in partner in silence, but what ultimately broke her heart was the horrifying maltreatment of her own children.
The rescuers revealed that the baby was starved to death - it has not yet been determined whether it was done deliberately or merely out of negligence. The 3 year old girl, on the other hand, suffered a worse fate: she had numerous wounds, broken bones and bruises, and medical tests confirmed that the girl had been raped by Estefanio.
Malaya said they had endured his abuse for a long time, because her condition could not allow her to do anything. The most she could do was cry while watching these terrible crimes being committed to her children.
She also revealed that Estefanio had done this multiple times.
Malaya's daughters have been buried with the help of the local municipality. Estefanio has been charged with rape and homicide, and imprisoned at Tinangis Penal Farm.
On Wednesday, May 18, Malaya's sister has reportedly arrived at the Calabanga Police Station to accompany and care for her, while she considers filing a case against her brutal live-in partner.
Source: Kami.com.ph