A tip from the south to Duterte: Stop party jumping
On Friday, May 20, incoming Davao del Norte Rep. Pantaleon "Bebot" Alvarez recommended a way to prevent party jumping if presumptive president elect Rodrigo Duterte's administration succeeds in rewriting the Constitution.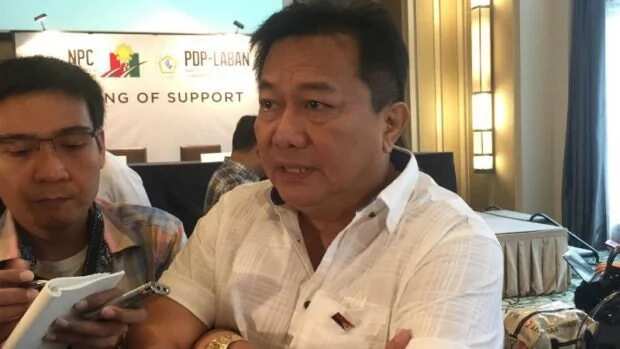 Alvarez told reporters that politicians that freely shift from one party to another for personal gain can finally be prevented from doing so if the turncoatism ban can be clarified in the proposed Charter.
"Dun na lang sa bagong Constitution 'yun. Baka dun pwede natin ilagay, with strong words, na magkaroon ng two-party system, na magiging loyal sa isang partido. Open ako diyan."
(That can go into the new Constituion instead. We can place there, with strong words, that we will have a two-party system, and one must be loyal to only one party. I am open to that.)
Currently, there is nothing stopping politicians from realigning their loyalty to whoever is in power - like in Duterte's case, whose incoming government is obliged to rely on coalition agreements with other political parties to push his legislative agendas forward.
Alvarez added that a constitutional change can also address relaxing provisions against foreign ownership in certain businesses, as well as changing the system of government to federal from presidential.
Duterte has endorsed federalism, and believes it is the best solution to the armed conflict and underdevelopment that plagues his native Mindanao.
To lessen expenses, Alvarez revealed Duterte is considering duplicating the late President Corazon Aquino's example of consulting experts in various fields to designed the proposed Charter.
After, the proposed Constitution will be sent to Congress as a constituent body for scrutiny before undergoing a plebiscite.
Alvarez, who was endorsed by the presumptive president as the next Speaker of the House of Representatives, hopes to hold the plebiscite on the 2019 midterm elections.
A few years ago, he made it to national news for his altercation with the Manila International Airport Authority.
In 2001, a plunder case was filed against him and other officials by the MIAA-NAIA Association of Service Contractors (MASO). Alvarez bestowed the Ninoy Aquino International Airport Terminal 3 build-operate-transfer (BOT) contract to Philippine International Air Terminals Co Inc (PIATCO) during his time as MIAA senior assistant general manager.
He allegedly gained something from the contract - an excess of P76.49 million, to be precise, from excavation work that his wife's company (Emelita Alvarez owned 33% of Wintrack Builders Inc) performed with Piatco.
However, the Office of the Ombudsman rejected the case due to lack of evidence on March 19, 2001, and added that the deal with Piatco was "proper and valid" according to the probes conducted by the House of Representatives.
This case was one of several challenges Manila's largest air terminal faced before it was deemed fully operational.
RELATED: President Aquino to successor, Duterte: What does change mean?
Source: KAMI.com.gh