Loretta Ann Rosales, the former chairperson of the Commission on Human Rights, warned that Philippine's presumptive president Rodrigo Duterte could potentially disincentivize foreign investors and reverse the country's economic gains.
Rosales noted on Friday, May 20, that the Philippines had ratified eight human rights treaties - and she placed special emphasis on the one against torture as well as other cruel, inhumane, or degrading treatment of punishment.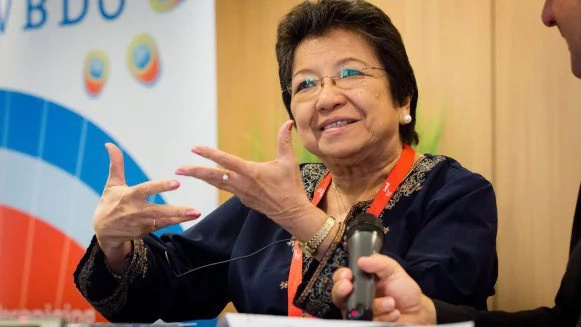 (Photo credit: inquirer.net)
In addition to that, the country is a part of  the International Concenant on Civil and Political Rights - which firmly asserts that no one - not even criminals considered the lowest of the low - shall be arbitrarily deprived of their right to life.
Duterte won the elections by a wide margin, and is set to be the Philippine's 16th president. He swore to capitalize on his iron fist approach to criminals in Davao City, and to use it on the rest of the Philippines.
With this, the president wants Congress to restore the death penalty by hanging rapists and robbers. Police were also encouraged to "shoot to kill" any members of organized crime that resorted to violence during arrest.
There is even a plan to hang criminals twice, until the head is completely severed from the body.
Rosales is wary, worried that the United Nations' Human Rights Council would hold the Philippines accountable in the event that Duterte
This, she said, could lead to concrete affects on the economy if it discourages foreign investments from flowing into the country, especially if
She urges the presumptive president to think thoroughly about his stance on crime, because his tough approach may have an impact on the Philippine's relations with other nations.
It can be remembered that the former CHR chair has repeatedly slammed Duterte for his promises - including supporting the summary execution of criminals and making a mockery of the criminal justice system.
RELATED: Duterte's economic agenda, thumbs up for BSP
Source: Kami.com.ph