Online education as the new norm: Schools adjust, adapt to COVID-19
Amid the ongoing COVID-19 crisis, some schools and universities across the country have implemented online classes as a way to adapt to this new norm.
In a Rappler opinion column by Dr. Feliece I. Yeban, a professor at Philippine Normal University, she shared how the COVID-19 pandemic "has put an end to the dominant paradigm that underlies our school system." She further said that this situation presents a good opportunity for the Department of Education to transition the school system that is open to remote learning, something that is "more resilient to disruptions and more prepared not only for the current outbreak but for the next pandemic as well."
At present, schools have suspended their face-to-face classes upon the government's implementation of enhanced community quarantine. Classes were disrupted and the semester was abruptly cut for an extended period pending government's lifting of lockdown.
In response to the said situation, some schools and universities decided to continue the conduct of classes via online sessions.
The Commission on Higher Education, in an advisory, encouraged schools to use "available distance learning, e-learning, and other alternative modes of delivery in lieu of residential learning if they have the resources to do so."
Among the schools which have opted to make up for lost time with online classes are De La Salle University, iACADEMY, University of Sto. Tomas. However, this decision to hold online classes does not force students to participate if they do not have the means to attend online sessions.
"No one left behind—a phrase or battlecry we often hear—is at the heart of our work. To be truly inclusive, those who are able and willing to finish this term through online learning will have the opportunity to do so, while those unable to will be accommodated as we readjust our policies accordingly," De La Salle University said on its Facebook post.
iACADEMY for one opted to provide their students an option. The school decided to provide two types of set up—the first option is for the students to continue with online classes, and the second option offers students with a new schedule after ECQ to let students catch up and finish their term. Extended support was also given such as free pocket wifi and free software licenses based on their official posts.
"As a school, our mandate is to deliver quality education to our learners. Given the current situation that has put limitations on our day-to-day operations including classes, iACADEMY has made changes to adjust and adapt to remote learning which might be the new norm after this crisis," said Vanessa Tanco, President and CEO of iACADEMY.
These efforts have been supported by CHED. The Higher Education Commission chair Prospero De Vera underscored that "students without internet access may later physically attend classes while online learning can be given to those with internet connection."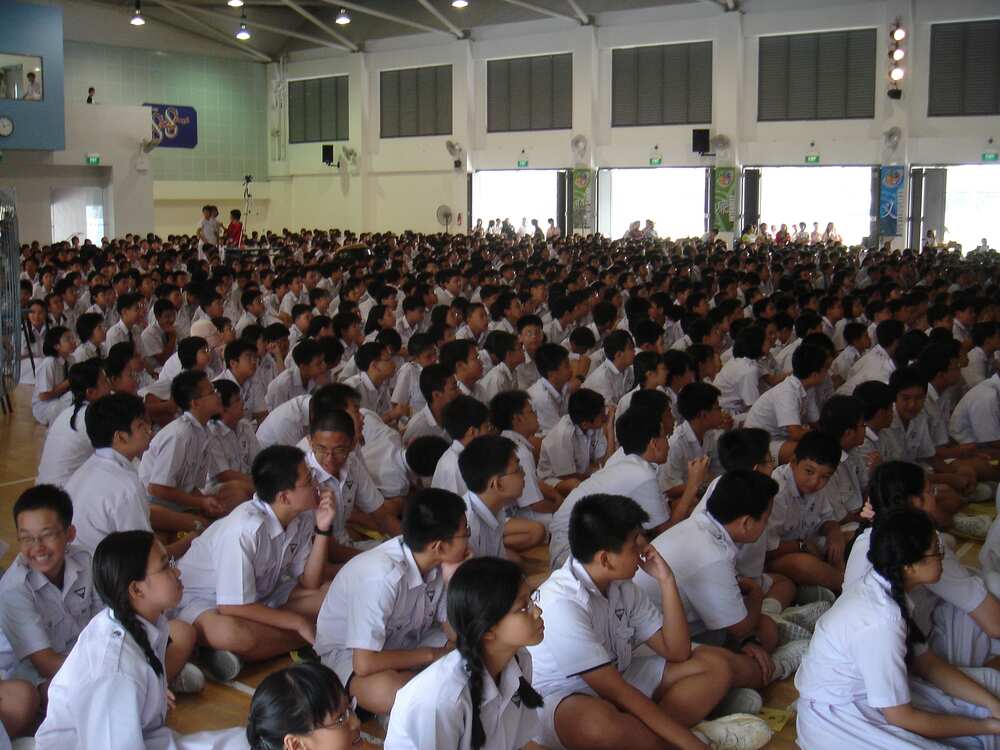 On the part of the Department of Education, the agency launched an online learning platform called Commons which is currently being participated by over four million learners.
"We're looking into alternative delivery modes like learning activities in their homes... education must continue in any way. We won't neglect our teachers and learners," DepEd Secretary Leonor Briones said during a public briefing.
Despite these efforts from different schools, holding of online classes has met with criticism by student groups. Among the concerns raised by students are: inaccessibility to internet connection which places some students at a disadvantage; physical, mental, and financial struggles which make it difficult for them to focus on academic requirements; and the workload that becomes a burden for them to even adjust to the situation at hand.
While CHED has yet to address the said appeal from students, de Vera recommended "blended" online and classroom learning as a precaution against COVID-19 should classes resume in August.
The CHED Chairman also admitted that the old mode where all students are in a classroom will not be allowed and the Commission is planning scenarios for next semester which depends on the duration of the Luzon lockdown.
De Vera further required universities to prepare protocols to ensure the safety of students, faculty members and employees from COVID-19.
With the current situation that has posed serious challenges to the educational system, professors like Yeban urges the authorities in the education sector to immediately decide in transitioning to remote learning.
"Now is the time to shift our mindset. Make remote learning the default mode and the 'physical learning' as the alternative. This way, we become better prepared psychologically. Say hello to the new normal," said Yeban.
Source: Kami.com.ph