Gennady Golovkin bio: net worth, boxing record, wife, age, latest news
The biography of Gennady Golovkin is full of exciting adventures on the boxing ring and a lot of impressive victories. This man is a professional at what he is doing, and the Kazakh nation is proud of his achievements. What are some of the most important accomplishments of this athlete, and what is his personal life like?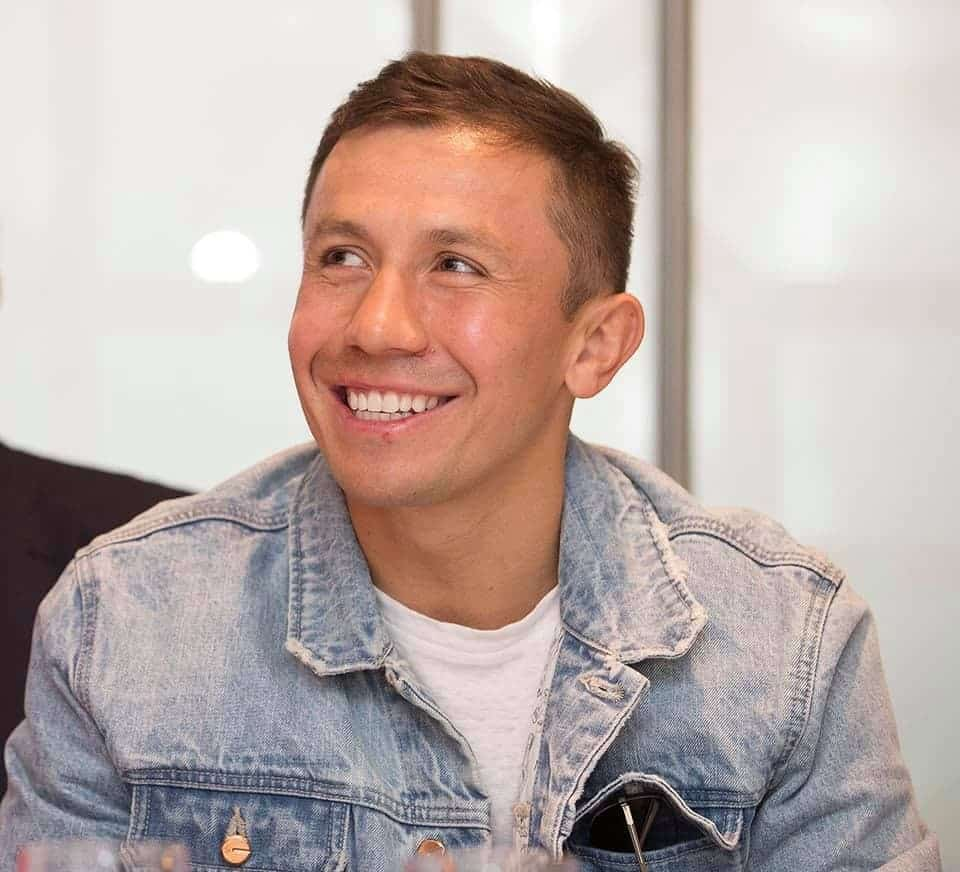 Gennady Golovkin 2020 is a very accomplished and acknowledged man in the world of boxing. He makes Kazakhstan proud on a regular basis.
Profile summary
Full name: Gennady Gennadyevich Golovkin
Nickname: GGG, Triple G (his initials), Kazakh Thunder
Birthday: April 8, 1982
Age: 38 years old
Height: 5 feet 10 1/2 inches (1 m 79 cm)
Nationality: Kazakhstani
Birthplace: Karaganda, Kazakh SSR (now Kazakhstan), Soviet Union
Occupation: Professional boxer
Siblings: Sergey (died in 1994), Vadim (died in 1990), and Maxim
Wife: Alina Golovkina (married in 2007)
Children: 2 (son Vadim and daughter)
Gennady Golovkin biography
The boxing star was born on April 8, 1982, in Karaganda, Kazakh SSR, Soviet Union. Gennady Golovkin age is currently 38 years.
His father was Russian, while his mother was Korean. He also had three brothers: Sergey, Vadim, and a twin brother Maxim. His older brothers would often encourage him to fight older men. Unfortunately, both Sergey and Vadim died after joining the Soviet Army.
He first started boxing with his first coach, Victor Dmitriev, when he was only 10 years old. He made his debut at the age of 11 at a local competition and later continued improving his skills before becoming a part of the Kazakh National Boxing Team. He also graduated from Karagandy State University with a degree in Athletics and became qualified to work as a PE teacher.
He participated in many amateur competitions before moving on to his professional career. In 2006, he began performing professionally. His first defeated opponent was Gabor Balogh, who he defeated in Dusseldorf.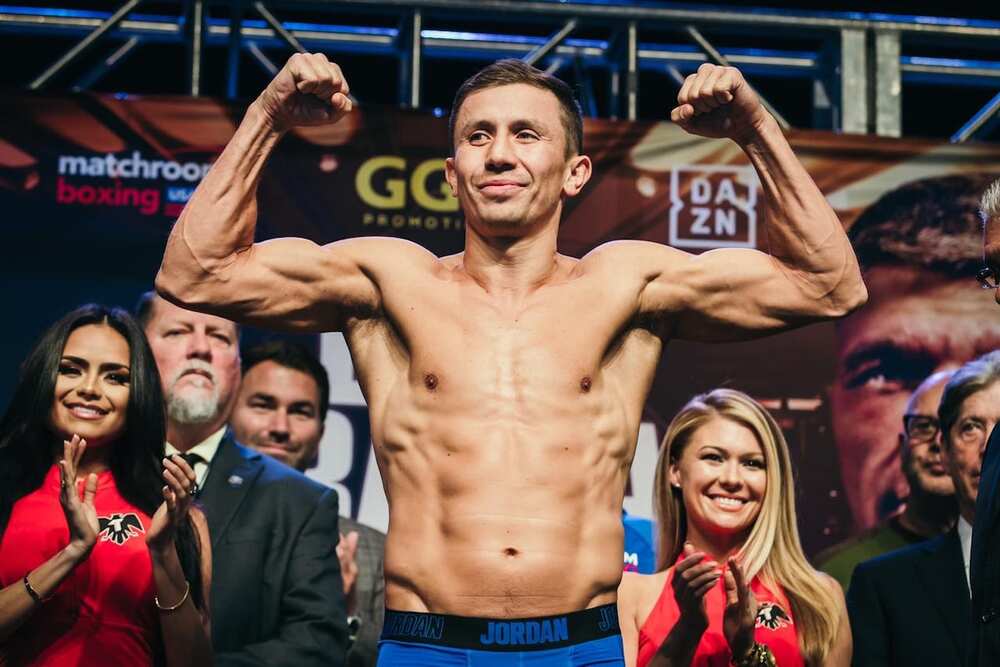 Throughout his career, he won multiple tournaments and competitions. He held the title of International Boxing Organization World Middle Title, as well as International Boxing Federation World Middle Title. He has 42 bouts in his professional statistics. Gennady Golovkin record is a knockout rate of 83.33%.
Among his most impressive achievements, there is a silver medal of the 2004 Athens Olympic Games, as well as multiple world championship victories.
If you would like to know more about the career of this brilliant boxer, Gennady Golovkin BoxRec profile will tell you everything about his most important victories and opponents.
Gennady Golovkin height
This man is quite tall and uses his height to his advantage in every fight. His height is 5 feet 10 1/2 inches, which equals 1 m 79 cm.
Gennady Golovkin net worth
According to Forbes, the net worth of this gifted boxing star was $25.5 million as of 2019.
Gennady Golovkin endorsements
The Kazakh Thunder endorses a lot of profitable ventures. He has lucrative deals with Nike's Jordan Brand, Chivas Regal, Tecate, and Hublot.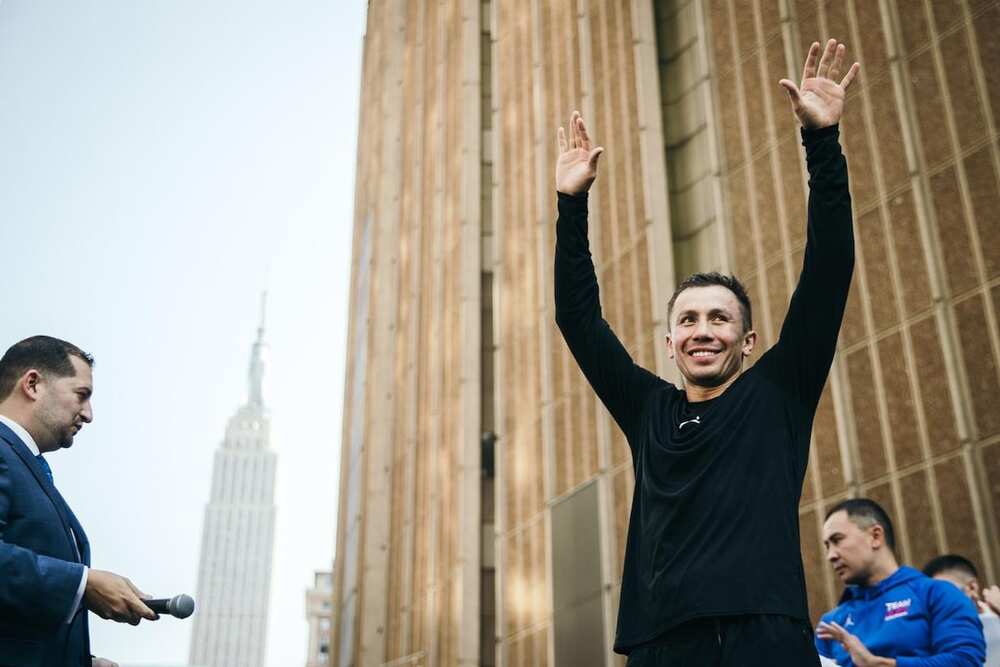 However, he does not do things like appearing in the movies, advertisements, and magazine covers. He prefers to avoid these things and focus on his boxing career, as it holds a bigger meaning for him.
Gennady Golovkin wife
Even though Triple G prefers to keep his private life separate from his professional career, some things are known about his wife. He is a happy and devoted family man, and appreciates his wife Alina very much. The two got married in 2007, and have stuck with each other through thick and thin.
They have two children. Their older son, Vadim, is currently a primary school student. They also have a little daughter, who was born not long before her father's fight against Canelo. As a result, he ended up missing the birth.
You can see a lot of professional achievement pictures on Gennady Golovkin Instagram page. Sometimes, he also posts photos of his family, but for the most part, he likes to keep this side of his life to himself.
Hopefully, Gennady Golovkin latest news and his exciting biography were enjoyable to read, since it is a very inspiring success story for young athletes and those who want to achieve a lot of triumphs in their life.
Source: KAMI.com.gh