What is marmalade? Ingredients, process of preparation
Marmalade is a low-calorie dessert that is to the taste of many foodies. To find out what is marmalade, study its composition in detail.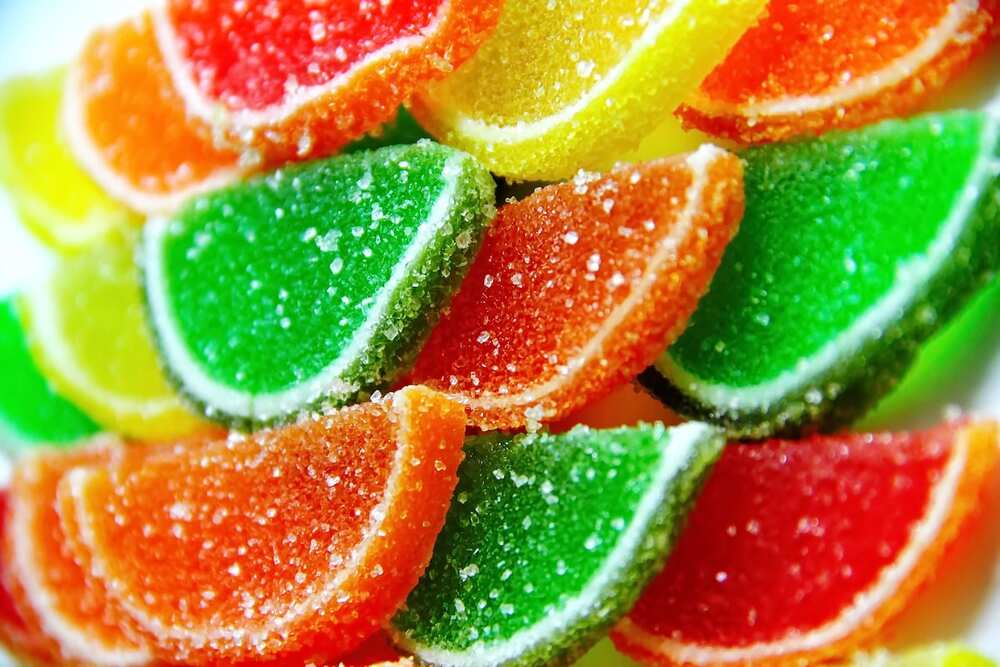 What is marmalade made of in production
To ensure that the marmalade is firm and stays good longer, manufacturers include gelatine or other gelatinous substances such as agar, pectin. Let's find out the origin story of each of them:
What is gelatine made of? Traditionally, it is produced by processing cartilage, bones, skin and tendons of animals. The composition of gelatine is interesting. It consists of a protein that is beneficial for human health.
The source of the pectin is plant-based. Pectin is produced on an industrial scale from citrus and apple squash, pumpkin, sugar beet, and sunflower buds. Pectin is the ideal sorbent: it is not digested by the human digestive system but removes all the toxins.
Agar agar is derived from seaweed. This gelatinous substance is the most beneficial to the human body, but also the most expensive component. It is rarely used in the industrial production of marmalade.
What else is in marmalade, other than the gelating component? Sugar (or its substitutes), dyes and flavorings, fruit juices and purees. In the production of marmalade, artificial ingredients are usually used to make products cheaper.
At home, marmalade can be made with apple puree, rich in pectin (from late varieties of apples), as well as berry puree to improve the taste.
What are Haribo gummy bears made of?
Haribo marmalade, introduced in the 1980s and 1990s, is distinguished by not sticking to hands, having a brilliant surface and can be chewed for long enough. Let's find out what Haribo marmalade is made of.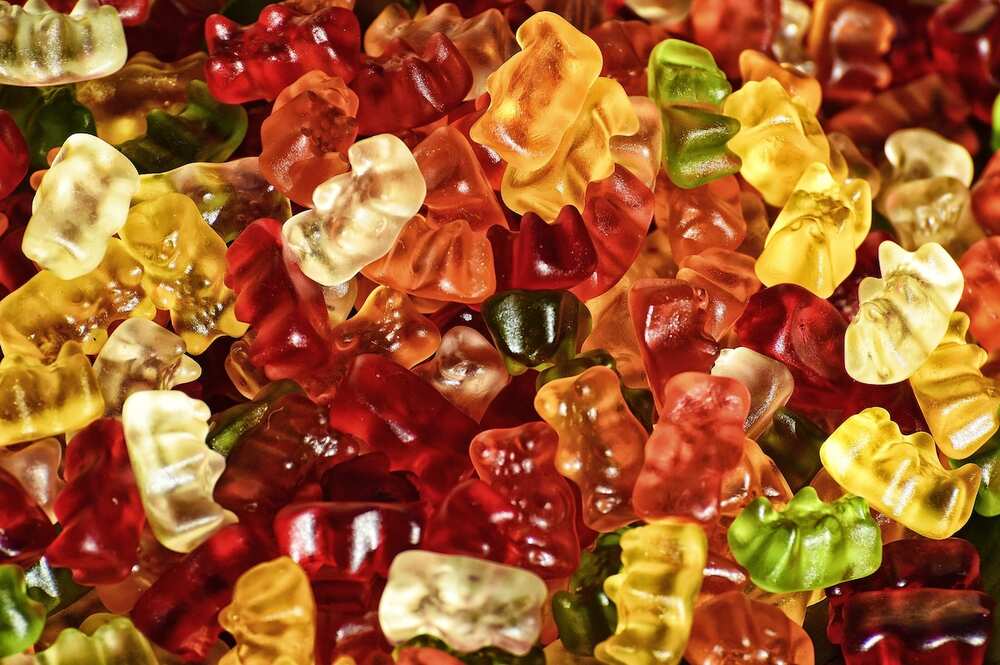 It consists of:
gelatine (except for varieties like "Cherry Coke" and "Sour Cucumbers": agar or starch is used here);
natural dyes derived from vegetable and fruit concentrates (blackcurrant/redcurrant, citrus, grapes, chokeberry, mango, kiwi, carrots, nettle, apples, passiflora);
sugar, glucose, fruit concentrates, molasses, grape or brown sugar;
flavourings.
The secret ingredient that makes marmalade chewy is a wax-fat mixture. It consists of 10% beeswax and 90% vegetable fat.
Find out what is marmalade made of and you will want to eat it more often. It is a healthy sweet product rich in vitamins, proteins, and other useful elements. Enjoy the taste!
Source: KAMI.com.gh