The success of Kadenang Ginto has thrust its young lead stars to a level of stardom that puts them under intense scrutiny, but despite their fame, The Gold Squad have embraced their new status as role models. After taking part in this show, they have made other appearances in PBB Otso, Magandang Buhay, Rated K, and ASAP.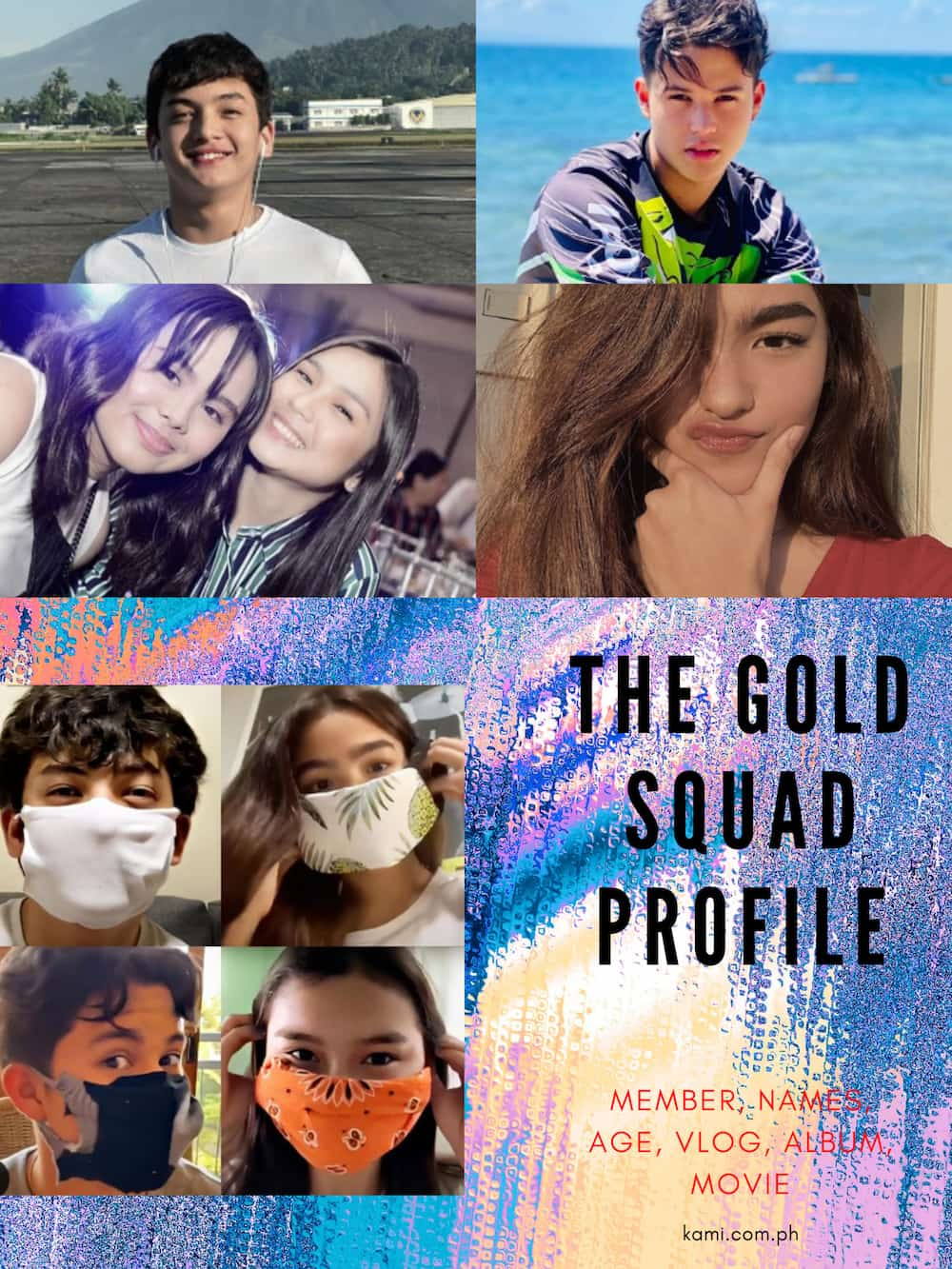 The popularity of the group has gone beyond television to video-streaming platforms such as YouTube. After receiving the Gold Creator Awards from YouTube for attaining one million subscribers, the group has continued to serve us nothing but the best. The Gold Squad logo stands as the representative of the quartet.
The Gold Squad members profile summary
The group comprises four teenagers namely Francine Diaz, Kyle Echarri, Seth Fedelin, and Andrea Brillantes. Here is what you need to know about their height, age, ethnicity, and much more.
Francine Diaz
Full name: Francine Carrel Saenz Diaz
Celebrated name: Francine Diaz
Date of birth: 27th January 2004
Place of birth: Metro Manila, Philippines
Francine Diaz age: 16 years
Nationality: Filipino
Ethnicity: White
Height: 5 feet 4 inches
Relationship status: In a relationship
Profession: Actress, model
Fun facts about Francine Diaz
Her first notable television role was on the series The Greatest Love.
She booed her first leading role on the series Kadenang Ginto in 2018.
She made her debut as young Erich Gonzales in Be My Lady.
She started her career as an actor in local entertainment at the age of 12.
READ ALSO: GirlTrends members: profile, names, ages, height, fun facts
Kyle Echarri
Full name: Kyle John Paradillo Echarri
Celebrated name: Kyle Echarri
Date of birth: 20th June 2003
Place of birth: Orange County, California, U.S.A
Kyle Echarri age: 16 years
Nationality: Filipino, American
Ethnicity: White
Kyle Echarri height: 5 feet 9 inches
Relationship status: In a relationship
Profession: Actress, pop singer, model
Fun facts about Kyle Echarri
He published a video singing Sam Smith's Stay with Me which surfaced in June 2015.
He opened The Voice Kids competition by singing One Direction's Night Changes.
He was one of season two contestants on the Philippines version of The Voice Kids who turned the chairs of coach Sarah and Bamboo.
He is from Cebu City in the Philippines.
Seth Fedelin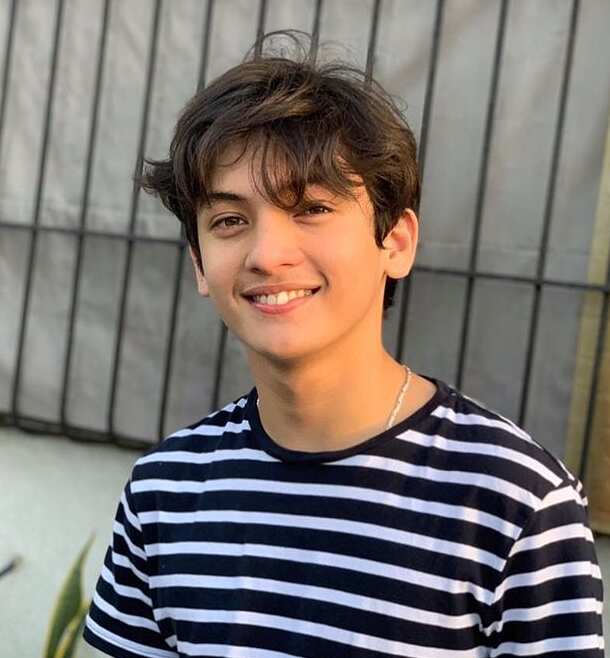 Full name: Seth Yancy Fedelin
Celebrated name: Seth Fedelin
Date of birth: 9th July 2002
Place of birth: Dasmarinas City, Cavite Philippines
Seth Fedelin age: 17 years
Seth Fedelin nationality: Filipino
Ethnicity: Mixed-race
Seth Fedelin height: 5 feet 7 inches
Relationship status: In a relationship
Profession: Commercial model, Filipino actor
Fun facts about Seth Fedelin
He was the first male housemate to enter and leave the house.
Seth is contracted at ABS-CBN.
Andrea Brillantes
Full name: Andrew Blythe Daguio Gorostiza
Celebrated name: Andrea Brillantes
Date of birth: 12th March 2003
Place of birth: Taytay, Rizal, Philippines
Andrea Brillantes age: 17 years
Andrea Brillantes nationality: Filipino
Ethnicity: White
Andrea Brillantes height: 5 feet 3 inches
Relationship status: In a relationship
Profession: Commercial model, Filipino actress
Fun facts about Andrea Brillantes
She made her debut in the children's comedy show, Goin Bulilit at the age of seven years.
She was the winner of the Celebrity Award Child Star of the Year award.
Her talent for acting and her charisma has only heightened over the passing years.
Brillantes has already played several lead roles.
She has no tattoos.
She loves traveling, hanging out with friends, and playing with her pets.
The Gold Squad movie
Here are the films some members of the group have featured in:
Silly Red Shoes - Featuring Kyle and Francine
Wild Little Love - Featuring Seth and Andrea
READ ALSO: Mamamoo profile: members' names, ages, facts
Songs
The quartet has several songs to their name. These include:
Halo-halo
Pangako
Payapa
Kahit Na Anong Sabihin Ng Iba
Pag-Ibig
Album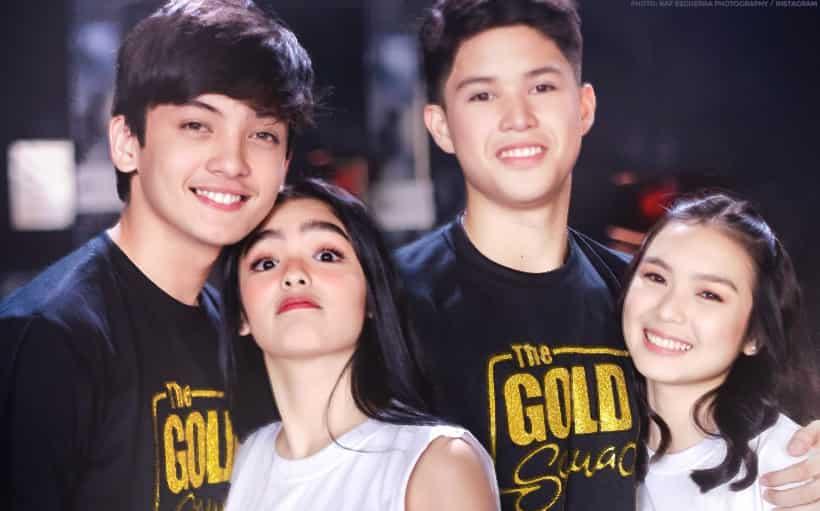 The group extended their fire in the music entertainment industry through the production of their debut album. The Gold Squad album was produced on 8th June 2019 under Star Pop, a sub-label of Star Music.
The launching of this debut album took place at the SM North EDSA Skydome. It was characterized by live performances, meet-and-greet, and photos with the four teenage stars.
Vlogs
Whenever the quartet is not taking part in any challenges, they use that time to vlog. The vlogs are mostly about the bay area and house tours.
Some of The Gold Squad vlogs include the following topics:
Kyle and Francine get ready for the U.S.A trip.
Seth and Andrea's time to pack for the trip along with some English lessons
The quartet's gathering to board the plane and explore their destination, San Francisco
ASAP bay area with Daniel
The infamous Mondragon mansion tour
The gorgeous Beauty Gonzalez house tour
The Gold Squad album launch at the StarMall
Approaching our first quarter! Here is what's up and coming in our channel!
Hate comments roasted by The Gold Squad
SethDrea ATV adventure
The Gold Squad walks the ABS-CBN ball red carpet
The Gold Squad is made of four fun-loving, responsible, and family-oriented teenagers who have strived to take every step on matters school and career. They have managed to maintain a steady and genuine off-screen friendship that has enabled them to cope with all the pressures that come from the external world.
READ ALSO: TXT members profile: names, age, height, and position