Parade of gowns: Miss Philippines Earth 2016
At Land Bank Plaza Auditorium last May 14, Saturday, 48 gorgeous Miss Philippines Earth 2016 aspirants in exuberant gowns walked down the runway for the evening gown competition.
The designer gowns showcasing true Filipino beauty and talent were mostly in red - and a glorious variety of ball gowns, Serpentina dresses, mermaid dresses, caped sleeves, and also other unconventional silhouettes in high heels filled the evening.
Check out some of the photos from last Saturday's evening gown competition:
Despite all looking beautiful in their own chosen gowns, only five stood out for the judges during the evening gown competition.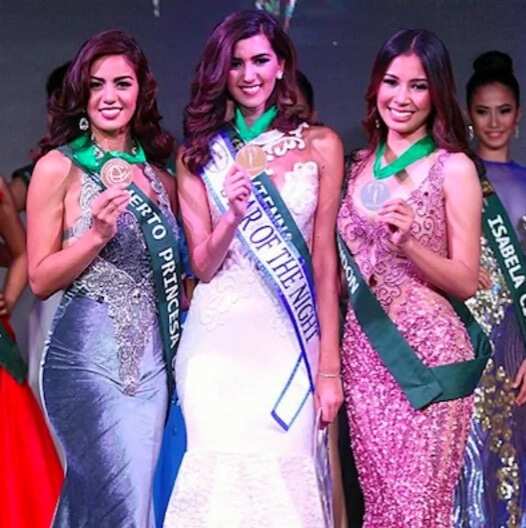 Melanie Mader of Vienna, Austria bagged the Gold title for the night, Kiara Giel Gregorio of London was awarded Silver, and then Imelda Bautista Schweighart of Puerto Princesa City from Palawan got Bronze.
There were also special awards for two lovely ladies. Ms. Maynilad Water was awarded to Jan Louise Abejero of Quezon City while Ms. Jancen Star of the Night was also given to the Gold winner Melanie Mader from Austria.
Prior to the day of our Independence, June 11, the finals for Miss Philippines Earth will commence. Forty-eight ladies will once again compete for the final round to determine who will be crowned as the Miss Philippines Earth 2016. It will take place in Kawit, Cavite.
Five girls will be awarded Miss Philippines Earth titles: Miss Philippines Earth 2016, Miss Philippines Earth Air 2016, Miss Philippines Earth Water 2016, Miss Philippines Earth Fire 2016, and Miss Philippines Earth Eco Tourism 2016.
Last year, Angelia Gabrena Ong from Manila bagged the title of Miss Philippines Earth 2015. Who do you think it will be this year?
RELATED: Pia Wurtzbach revives #FilipinoDesigns
Source: KAMI.com.gh