Are you wondering about the Bar Exam result 2019 release dates? Well, the much-anticipated 2019 Bar Exam results are finally out. The candidates can now check the supreme court's website to find out whether they have made it to the list or not.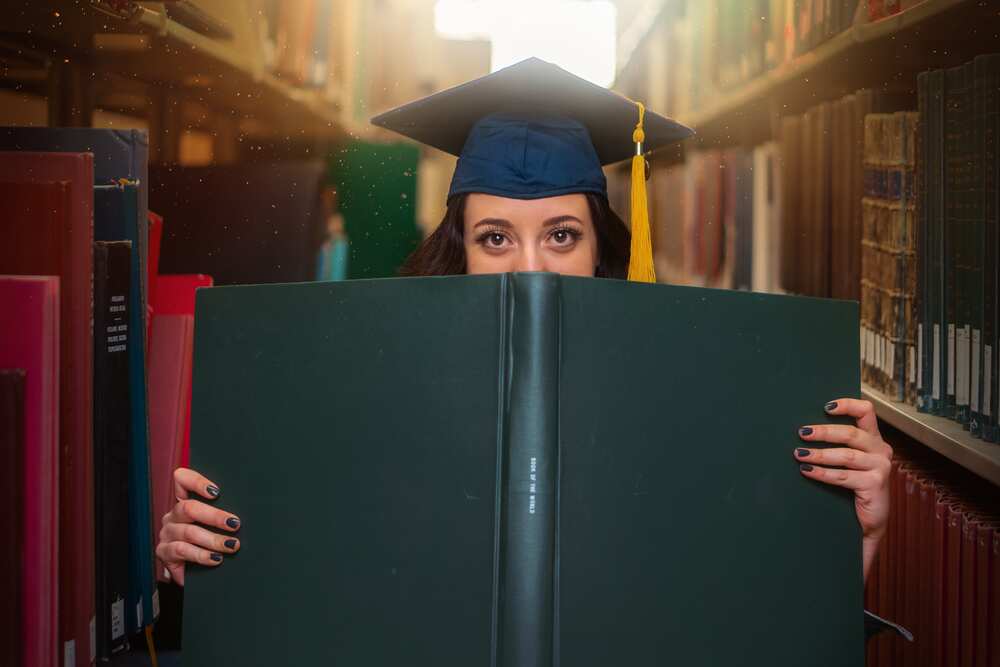 Out of the 7,685 law graduates who finished the Bar 2019 examinations, only 2,103 managed to pass. However, this is a record improvement compared to the previous years. The 2019 bar exams posted a passing rate of 27.36%, which is 5.29% higher than last year.
Bar Exam results 2019
According to the Bar Exam results released on Wednesday 29th of April 2020, Mae Diane Azores, who is a certified public accountant, scored the highest overall rating of 91.049 percent. Interestingly, the top five passers were all women, with only three men among the top ten.
During the previous years, such results were displayed in the Supreme Court compound, and the hopefuls would flock in to check the list of passers. However, the release of the 2019 Bar Exam results Philippines was a bit different as there will be no walking to the Supreme Court premises.
This year, the results were released on the Supreme Court website after the government banned social gathering as a measure to combat the spread of COVID-19.
You can, therefore, check the list of Bar passers 2019 on the Supreme Court's website.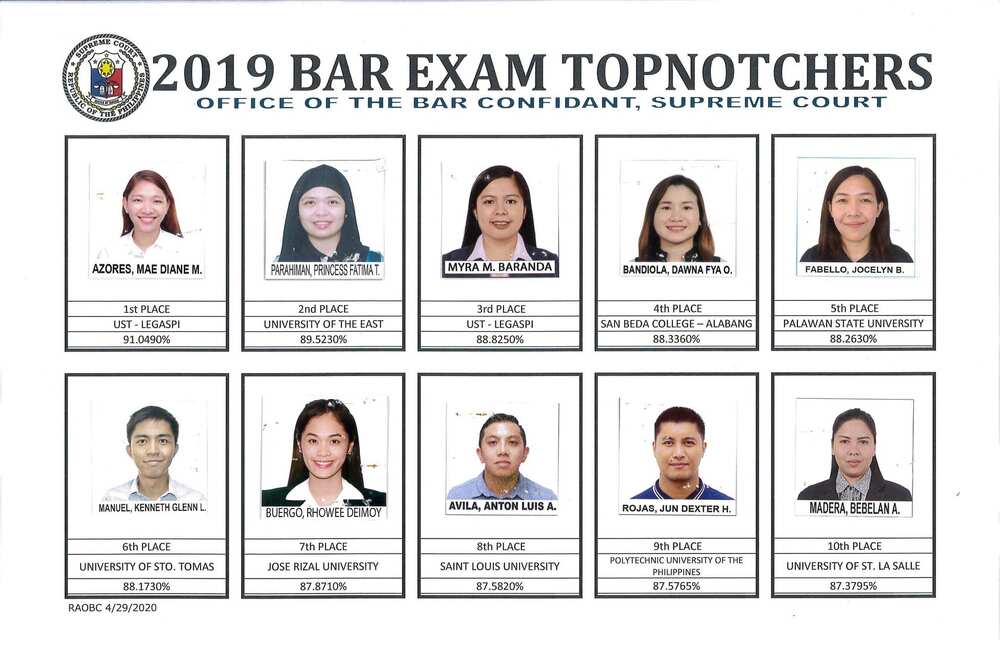 How to check Bar Exam results 2019 online
Checking the Bar 2019 results is easy and straightforward.
Visit the Supreme Court's website.
On the upper left is a search bar.
Type your full registered name.
The system will acknowledge the presence of your name by displaying the list. If it is missing, then it will indicate "no results." Alternatively, you can go through the whole list on the website to check your name.
We wish to congratulate those who passed in the released 2019 Bar Exam results. For those who have not, we wish to as well encourage you that life does not stop here. You can always take advantage of the second and third chances.
READ ALSO: