Missing German found mummified in PH
A missing German adventurer has been found mummified aboard a 40-feet yatch in Barobo, Surigao del Sur.
Manfred Fritz Bajorat, a 59-year old German with a love for the sea, was last seen in Mallorca, Spain, 2009. He had been on board SAJO, his well-equipped 40-foot yacht, and he was getting ready for another sea journey.
One of the last people to see Bajorat was a sailor, who has chosen to be identified as Dieter. He recalled Manfred as an experienced sailor, and doubted that he could have sailed into a storm.
The German adventurer regularly went on long-haul sea trips with his wife before they broke up last 2008, so it took a while before anyone started worrying about him and contacting the authorities.
After searching for Bajorat and being unable to find him, the authorities gave up on ever finding him. They hypothesized that his yacht had sunk and he had gone down with it.
So understandably, everyone was shocked when fishermen from Barobo, Surigao del Sur, spotted his yacht off the coast at around 4:30pm, Thursday, February 25. The first misplaced detail they noticed was that the yacht's sail was broken.
The next shocking thing they saw was when they entered the dilapidated yacht and discovered Bajorat's body. His remains had not decomposed, but had been preserved or "mummified." Thankfully, it was still easy to identify him because of the documents and photos aboard the yacht.
The fishermen explained that they found Bajorat's mummified form next to the radio telephone, in what seemed like a sitting position. He looked like he had been trying to make a call, or had been in the middle of one when he died.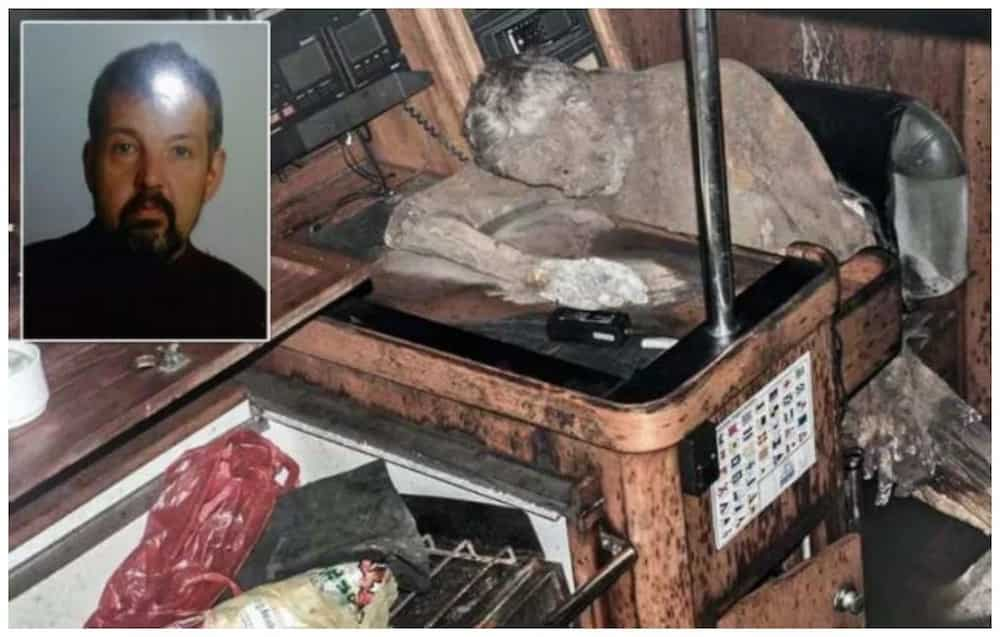 Police were soon called in to take a look at the rest of the yacht. They noted that cans of food, clothes, and even photo albums lay strewn about. Reports said it was not immediately clear how long the adventurer had been dead and what exactly killed him. The police spokeswoman Goldie Lou Siega could only remark: "We have no evidence of a second person aboard and no weapon was found on the yacht."
However, one thing was clear: the high salt content of the ocean air and the intense heat from the sun helped preserve his body. Authorities have already taken his body to a city equipped with necessary facilities for an autopsy. Their initial theory was that Bajorat have died from a heart attack.
The German embassy in Manila is currently working with local officials to trace Bajorat's family in Germany. While his  ex-wife died of cancer soon after their 2008 break-up, they believe he has a daughter named Nina who works as the captain of a freight vessel.
RELATED: Funniest "Tatlong Bibe" Videos That Went Viral
Source: KAMI.com.gh