The Philippine National Police's former Chief Director General Alan Purisima, one of President Benigno Aquino III's good friends, posted bail after being arrested today, May 20, at the Terminal 3 of Ninoy Aquino International Airport.
Former PNP Chief Alan Purisima posted P30,000 bail for his provisional liberty after being arrested due to a graft case for alledgedly giving undue benefit to a courier service provider for firearms licenses.
Purisima who has just arrived from Butuan City was arrested by the Criminal Investigation and Detection Group (CIDG) then escorted to the anti-graft court Sandiganbayan where he posted bail.
His arrest, which his lawyer, Dexter Corpus, claimed to be a voluntary surrender, came only two days after the Sandiganbayan ordered the issuance of an arrest warrant against Purisima and 10 others. The court has concluded that sufficient grounds exist for the determination of a probably cause, and therefore the issuance of an arrest warrant.
With this, the court dismissed Purisima's motion to cancel his graft charge and delay his arrest warrant as moot and academic.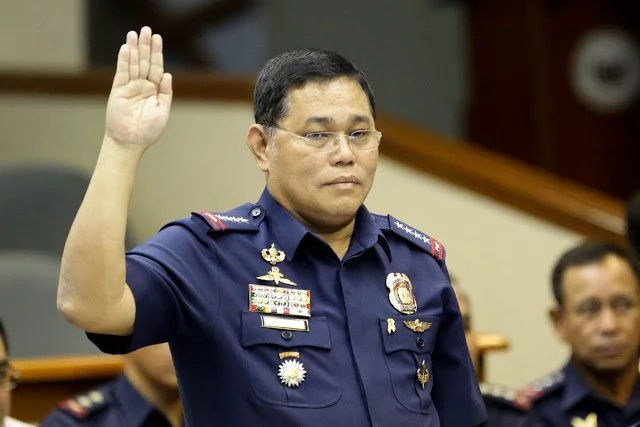 If Purisima continues to plead innocent, he has a lot to prove to the court - he and several others were charged with one count of graft for allegedly acting with partiality, bad faith, and gross inexcusible negligence when they awarded the courier contract to a firm named Werfast Documentary Agency Inc. last 2011.
The prosecution believes that Purisima violated Section 3(e) of the Anti-Graft and Corrupt Practices Act when he bestowed unwarranted benefit to Werfast.
What the former Chief Director did was he entered a memorandum of agreement (MOA) with Werfast, and accredited the firm as the PNP's courier service provider for all their firearms licesnse applications - even though the firm had failed to comply with government regulations of courier services.
In addition to that, Werfast also lacked track record as a courier service company, and it had no judicial personality and corporate existence when it entered into a MOA with the PNP last May 2011.
That's not all - the Ombudsman has also found probable cause to charge him, as well as the dismissed Special Action Force (SAF) commander Getulio Napeñas with graft and usurpation of powers for breaching the police chain of command in the failed anti-terror raid, named "Oplan Exodus", that ended in the deaths of 44 elite cops in Mamasapano, Maguindanao.
RELATED: Purisima asks dismissal of graft charges against him
Source: Kami.com.ph