Quiboloy disappointed with Duterte's cabinet selection process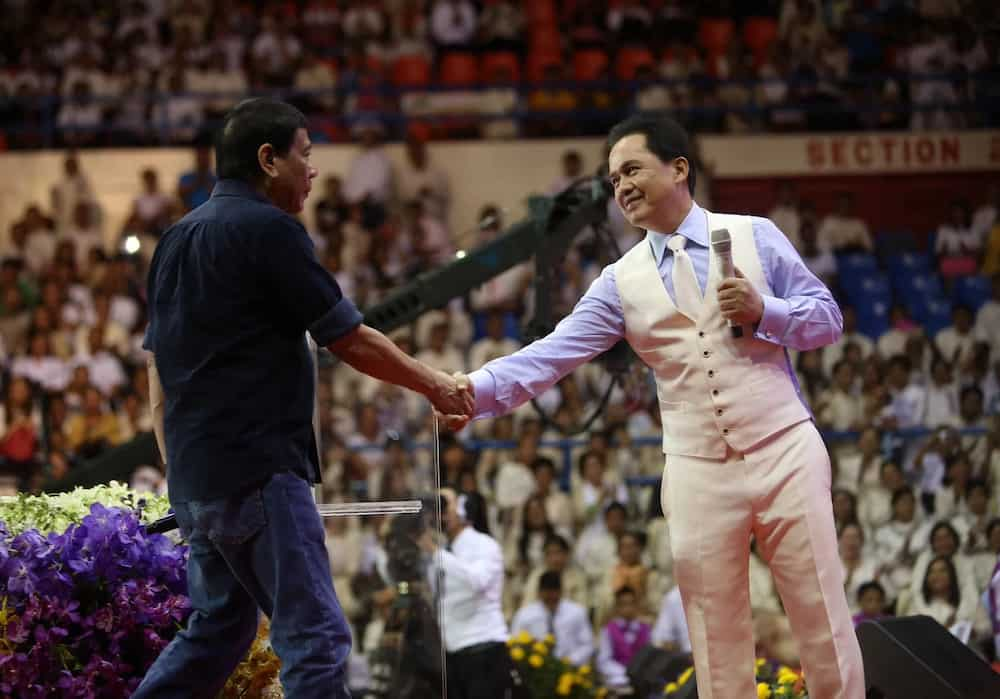 Pastor Apollo Quiboloy has expressed sadness over the process by which President-Elect Rodrigo Duterte's cabinet posts are being filled without proper consultation.
The televangelist is a long-time friend of President-elect Duterte and has endorsed his candidacy during the May 9 elections. Since then, the pastor has not been contacted and consulted about those who will become cabinet members under the Duterte administration.
Quiboloy's spokesperson Mike Abe said in an interview with the Inquirer that Duterte's camp has not reached the televangelist for "official communication."
"Yan po ang malungkot. Wala pong nangyaring consultation. Since Day 1 (after election day), di siya (Quiboloy) natawagan," Abe said.
Abe said that Quilboloy, whom he considered to be Duterte's spiritual adviser, is seemingly prevented from being able to talk with Duterte by the people surrounding the President-elect.
"Hinaharang ng mga taong nakapaligid sa kanya," he said.
Abe echoed the sentiment of Quiboloy in having a proper process to select the cabinet members for Duterte. He said that it is unfortunate that some people are being lobbied by politicians.
One of the choices made public by Duterte's camp is that of re-elected Las Piñas Representative Mark Villar, son of former senator and businessman Manny Villar and incumbent senator Cynthia Villar, for the Department of Public Works and Highways (DPWH).
The choice of Villar to hold the DPWH position was slammed by netizens for a seeming conflict of interest in relation to the family's real estate business. The younger Villar already met with Duterte and accepted his offer.
Abe clarified that Quiboloy was not interested in any government position.
"Gusto lang tumulong ni Pastor kay Mayor and the Filipinos," Abe said.
"Dapat suriin kung sino ang karapat-dapat," he said.
Quiboloy's religious group Kingdom of Jesus Christ claims to have 6 million followers globally.
The televangelist has been friends with Duterte for around 30 years and claims to have prophesized the landslide victory of the Davao City Mayor in the 2016 presidential elections.
During the campaign period, Duterte was widely criticized for admitting he has received properties and cars from Quiboloy, who even volunteered his private jet for Duterte to use in flying from Malacañang to Davao City.
Source: KAMI.com.gh