Ombudsman to go after Binay
On May 18, Thursday, the Office of the Ombudsman declared its intention to pursue the cases of plunder and other criminal cases against Vice President Jejomar Binay as soon as his immunity from the suit gets lifted when the newly elected officers of the country are sworn in on June 30.
Ombudsman Conchita Carpio-Morales said in a press conference after the opening of the Ombudsman Young Leaders Integrity Development Camp said that they've issued a resolution that considered filing the case as soon has the immunity is stripped off but has not indicated as to when specifically.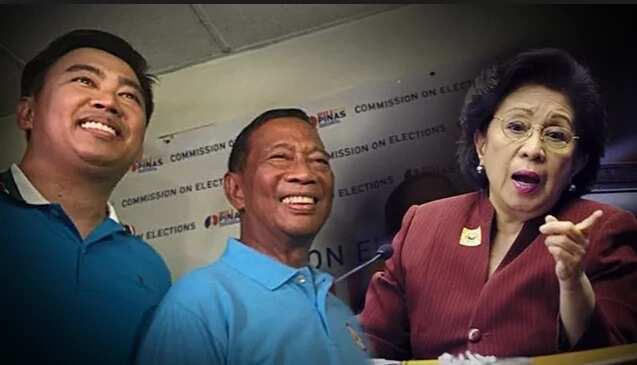 The outgoing Vice President is accused of graft and plunder in the Office of the Ombudsman for the alleged overpriced Makati City Hall Building II during his three terms as mayor of the city, while charges of graft, malversations, and falsification of public documents have also been filed against dismissed Makati City Mayor Junjun Binay.
In a statement to the media a few hours after Morales' press conference, Binay's spokesperson Rico Quicho slammed the Ombudsman anew by calling it "unfair" when dealing with the investigation of the cases of Makati's Binays.
Binay's spokesperson Rico Quicho told the media hours after Morale's press conference that the ombudsman was unfair. Quicho said that the ombudsman had never been fair to Binay, ignoring evidence, due process, and the law to make it difficult for VP Binay while she was acting blind to the complaints against political allies of the current administration.
The lawyer is confident that the charges against the Vice President would be junked.
"In a fair and impartial venue, we are confident that the so-called cases against the VP will be dismissed for being frivolous and baseless. We shall exert all legal remedies to prove the Ombudsman wrong," Quicho said.
When asked if the death threats against her were still coming, the fierce Conchita told reporters: "You want me to give you the truth? It's in the air so I don't know if it reaches me - any death threat."
RELATED: Duterte to undergo Ombudsman probe
Source: KAMI.com.gh