Phil-Am Mother Among Dead In Brussels Attacks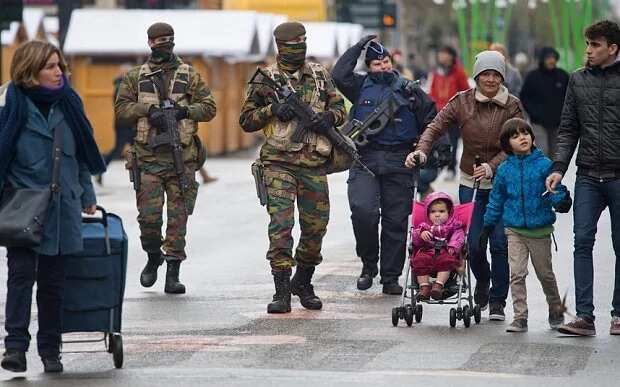 Gail Minglana Martinez, 41, was a Phil-Am mother who was killed among the Brussels Airport terror attacks.
Gail was with her husband, Kato Martinez, a United States Air Force officer, and her four children when the attack happened.
All six family members were wounded in the March 22 attacks in Brussels. On Wednesday, Representative Blake Farenthold, Republican of Texas, said in a statement that Ms. Martinez, 41, had died of her injuries.
The rest of the family remains hospitalized, according to the statement, which did not give the date of Ms. Martinez's death. Mr. Farenthold's district includes Corpus Christi, where Ms. Martinez grew up.
The Stars and Stripes newspaper reported that the family had been at Brussels Airport when the bombers struck there. The paper identified her husband as a lieutenant colonel in the Air Force and said he had been stationed at Joint Force Command Brunssum in the Netherlands. The Air Force said last week that an airman stationed there had been wounded in the attacks along with his family.
Her husband, Lt. Col. Kato Martinez of the US Air Force, remains in the ICU while their children are also being treated in a hospital in Brussels, the report added.
The Martinez family are based in Corpus Christi, Texas. The couple had just celebrated their 21st wedding anniversary.
A total of 32 people died in the attacks on Brussels carried out by terrorists affiliated with the Islamic State.
The Brussels attacks were three coordinated nail bombings that happened in Belgium on the morning of March 22, 2016. The first one was two at Brussels Airport in Zaventem, and one a tMaalbeek metro station in Brussels. All in all, the attacks killed 32 people and injured around 300 people. The three suicide bombers were killed.
ISIL, or Islamic State of Iraq and the Levant claimed responsibility for the attacks.
photo from telegraph.co.uk
Source: KAMI.com.gh