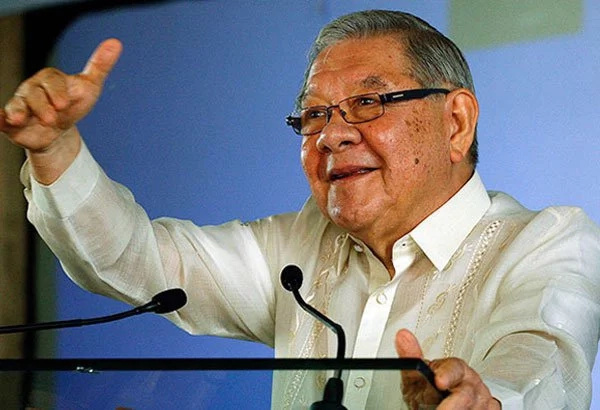 House Speaker Feliciano Belmonte Jr. considers shifting political parties to mantain speakership in the 17th Congress.
Interviewed by ABS-CBN's RG Cruz, Belmonte said that if asked hypothetically, it's not impossible for him to consider the political move.
The house speaker is now on his third and last term as representative of Quezon City. He used to belong to Former Gloria Arroyo's party before in 2010, Lakas-Kampi CMD, and switched to Liberal Party in 2010 which made him win and maintain the speakership over the past 6 years.
When Duterte was in congress from 1998 to 2001, he too voted for Belmonte as speaker of the house. Belmonte said that he is confident that nothing has changed in their relationship since then and that he is confident that there is a possibility that Duterte may consider endorsing him.
Surely enough, Belmonte is faced with a formidable opponent for the race, incoming Davao del Norte Rep. Bebot Alvarez, who is also from PDP- Laban, the political party of Duterte.
The outgoing speaker of the house said that his only advantage in this race is the hard earned reputation he has of being impartial regardless of political affiliation.
Duterte has expressed his desire for Congress to bring back the death penalty and create a constitutional convention that would allow the shift to a federal form of government. This in turn adds to Belmonte's hurdles in getting that endorsement.
Currently, the Liberal Party still occupies majority of the house of congress, and is led by Belmonte. Belmonte said that he looks forward to getting the support of all his party mates to continue his speakership.
RELATED: PRC released 2016 licensure examination for teachers results
Source: Kami.com.ph